Badan Baru
Coupons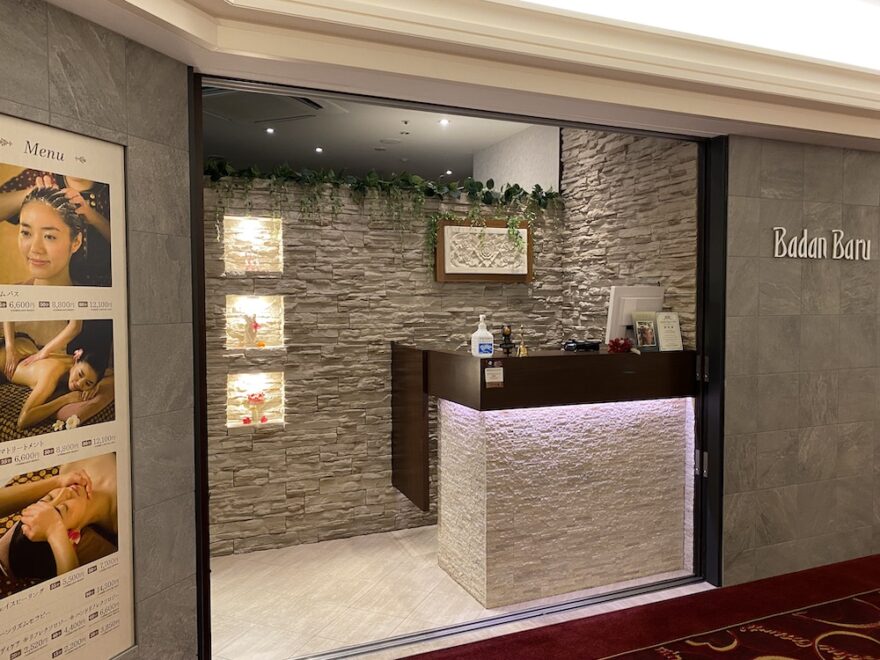 Badan Baru
バダンバルー
HERBIS PLAZA ENT 6F
Badan Baru is a Bali-inspired healing space, offering treatments like a cream bath, aromatherapy treatment, and dry spa treatments. Both short and long courses are available to suit customer needs. Why not stop by for some refreshment during your travels?
Coupons
Badan Baru
Receive a free foot bath with the purchase of a course of 50 minutes or more
50分以上のコースでフットバスプレゼント
*Limited to courses of 50 minutes and above
※50分以上のコースに限る
Expires:2024/05/31
To use this coupon, be sure to show the clerk the coupon page on your smartphone screen!
*Please tap "Use this Coupon" button with staff when ready to use.
クーポンをご利用の際は、スタッフに画面を提示後、"Use this Coupon"ボタンをタップしてください。
*This coupon may be discontinued without prior notice.

※外国人観光客の方限定のクーポンです


(*This coupon is limited to tourists from overseas.)