PIETRO A DAY SOUP SHOP&CAFÉ
Coupons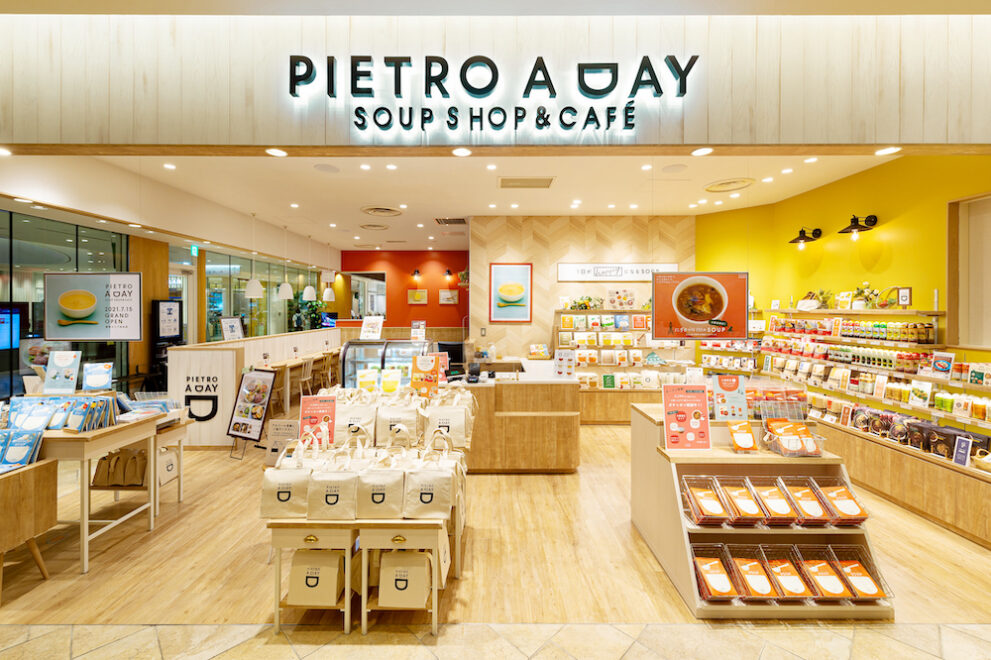 GRAND FRONT OSAKA SHOPS & RESTAURANTS
Western-Style Cuisine
Cafés
PIETRO A DAY SOUP SHOP&CAFÉ
PIETRO A DAY SOUP SHOP&CAFÉ
GRAND FRONT OSAKA SHOPS & RESTAURANTS Umekita Plaza B1F
PIETRO is famous for its dressing, but this is the brand's soup specialty shop. The carefully prepared soups and pastas also make great gifts. Eat-in options include those with soup, so visitors can also enjoy dining here.
Coupons
PIETRO A DAY SOUP SHOP&CAFÉ
20% off take-out soup
テイクアウトスープ20%off
*Cannot be used in-store or with product sales.
※店内利用・物販商品は対象外
Expires:2024/05/31
To use this coupon, be sure to show the clerk the coupon page on your smartphone screen!
*Please tap "Use this Coupon" button with staff when ready to use.
クーポンをご利用の際は、スタッフに画面を提示後、"Use this Coupon"ボタンをタップしてください。
*This coupon may be discontinued without prior notice.

※外国人観光客の方限定のクーポンです


(*This coupon is limited to tourists from overseas.)