Sony Store
Coupons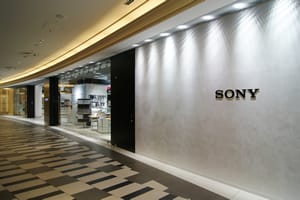 Sony Store
ソニーストア 大阪
HERBIS PLAZA ENT 4F
The stylists at the Sony Store will listen to your worries and requests as they help you to pick out just the right Sony product to suit your lifestyle.
Coupons
Sony Store
Complimentary novelty item with Sony logo
ソニーロゴ入りノベルティをプレゼント
※なくなり次第終了
Expires:2024/05/31
To use this coupon, be sure to show the clerk the coupon page on your smartphone screen!
*Please tap "Use this Coupon" button with staff when ready to use.
クーポンをご利用の際は、スタッフに画面を提示後、"Use this Coupon"ボタンをタップしてください。
*This coupon may be discontinued without prior notice.

※外国人観光客の方限定のクーポンです


(*This coupon is limited to tourists from overseas.)