「KUMAMOTOMON X UMEDA JACK」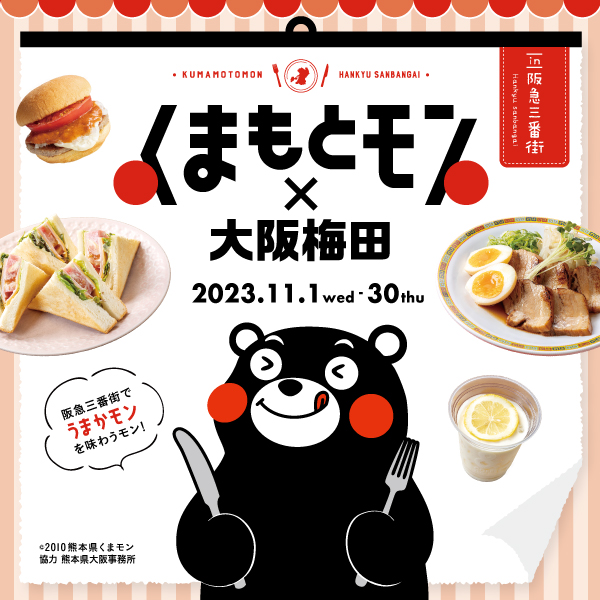 「KUMAMOTOMON X UMEDA JACK」
HANKYU SANBAN GAI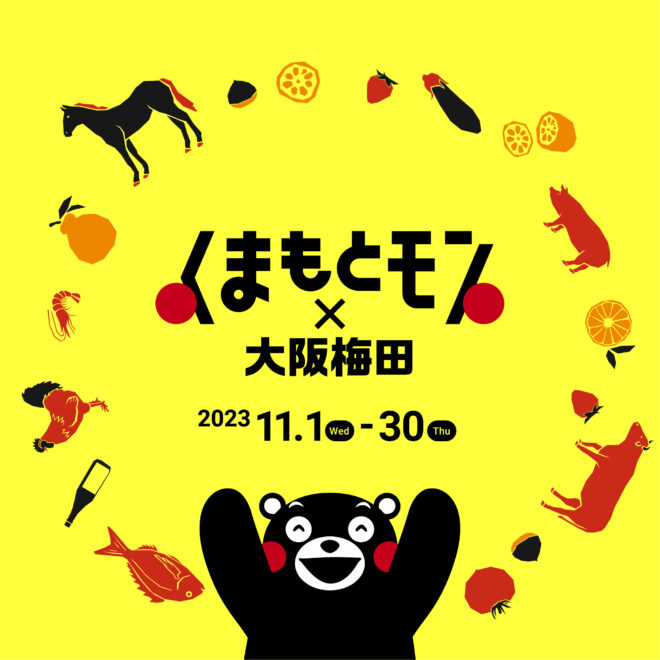 Autumn is the season of appetite! A myriad of Kumamoto flavors are gathering in Osaka Umeda. From November 1st (Wed) to November 30th (Thu) in 2023, Hankyu Sanbangai will host the Kumamoto Fair 'Kumamon × Osaka Umeda Jack', offering and selling menus using ingredients and liquors from Kumamoto Prefecture. This event, now being held for the second time following last year, broadly introduces the charm of Kumamoto Prefecture, where recovery from the Kumamoto earthquake and the heavy rainfall disaster of Reiwa 2nd year July, continues to progress. This is to promote collaboration and interaction between regions, and will be held concurrently at six commercial facilities in Osaka Umeda.

Kumamoto Prefecture is located almost in the center of Kyushu, rich in nature and full of delicious food. Kumamoto Castle and Aso Mountain are always crowded with tourists from both inside and outside the country. During the event, original menus using Kumamoto ingredients such as car prawns and Akagyu, as well as drinks using Kuma shochu and Kumamoto citrus syrup, will be sold at each store. Moreover, we will also host the popular pop-up bar "Kuma BAR", which was visited by approximately 4,000 people last year.

In addition, "Kumamon", a popular PR character from Kumamoto that everyone loves, will appear at various locations in Hankyu Sanbangai to liven up the event! There are also plenty of workshops such as coloring and can badge making, and plenty of content for children to enjoy as well.

Please come to Hankyu Sanban Gai's "Kumamon × Osaka Umeda Jack", where families can enjoy a Kumamoto collaboration in the appetizing autumn.

More details
https://www.h-sanbangai.com/

Enjoy shopping using the Umeda Shopping Center coupon. URL for the coupon (https://umeda-sc.jp/zh-hant/)

Please note that the facilities, stores, and events posted may change their regular holidays, business hours, and event information without notice. Please confirm on the official website or similar before going.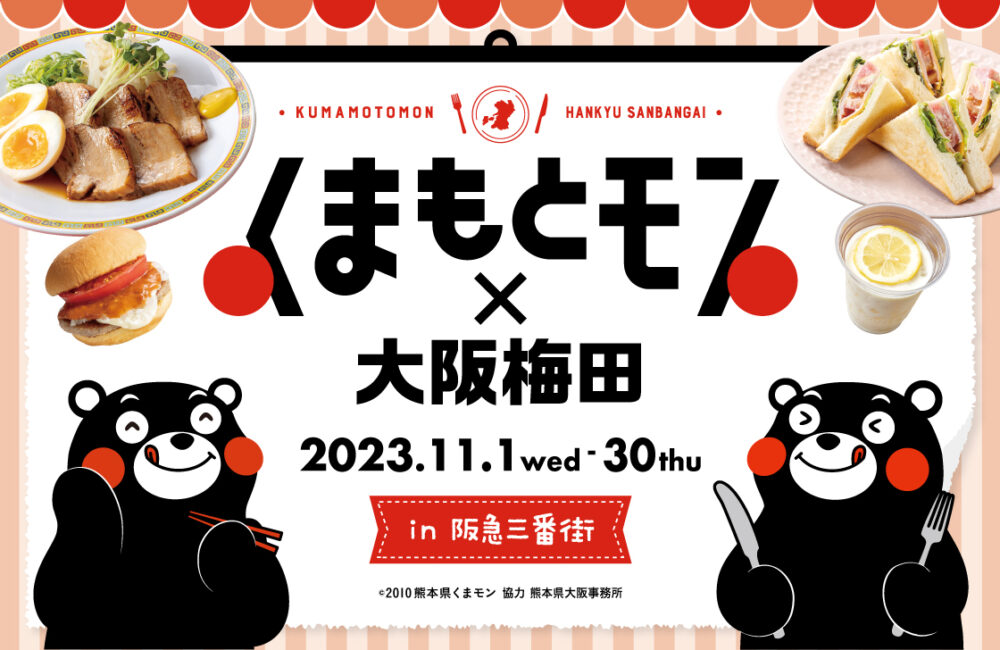 Date

2023.10.25

Place

See details about malls: