Hankyu Trains CHIIKAWA Collaboration and CHIIKAWA Land in HANKYU SANBAN GAI
Hankyu Trains CHIIKAWA Collaboration and CHIIKAWA Land in HANKYU SANBAN GAI
HANKYU SANBAN GAI
CHIIKAWA, which has caused a huge sensation in Japan, is a popular manga series created by the illustrator Nagano. With a total circulation of over 1 million copies and more than 2.5 million followers on its official X (formerly Twitter) account, the brand has gained tremendous popularity.
The official CHIIKAWA shop, "CHIIKAWA Land," located in Umeda, Osaka underwent a major expansion and renovation in August 2023. The store moved to a new location just next to Kiddy Land on the basement floor of the North Building of HANKYU SANBAN GAI. The area has been expanded, and the store's interior decorations have become even fun. There are also new statues of CHIIKAWA, Hachiware, and rabbits!
CHIIKAWA Land offers a wide range of adorable CHIIKAWA-themed merchandise. There are even sometimes limited-edition items available, so be sure to grab them when you see them!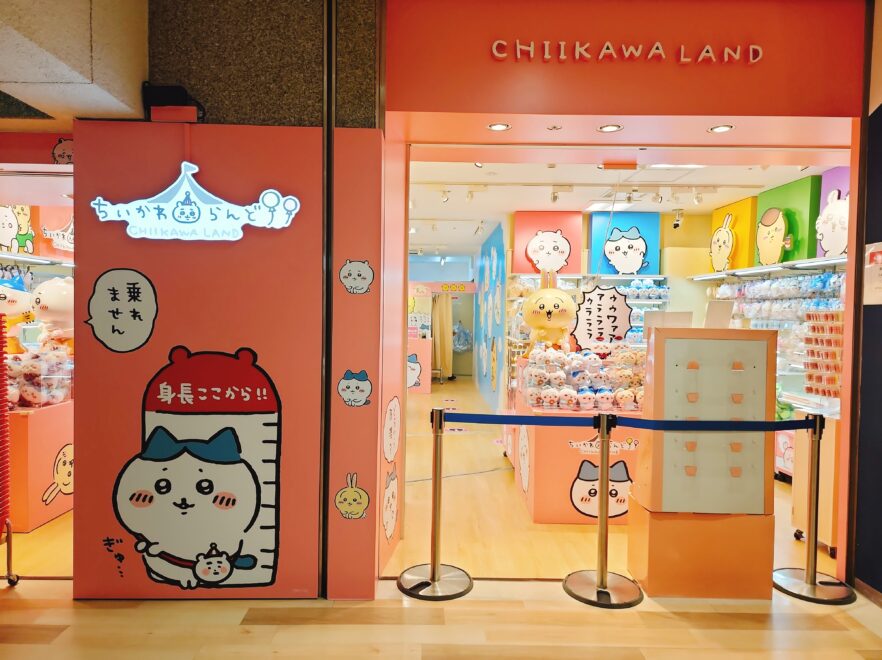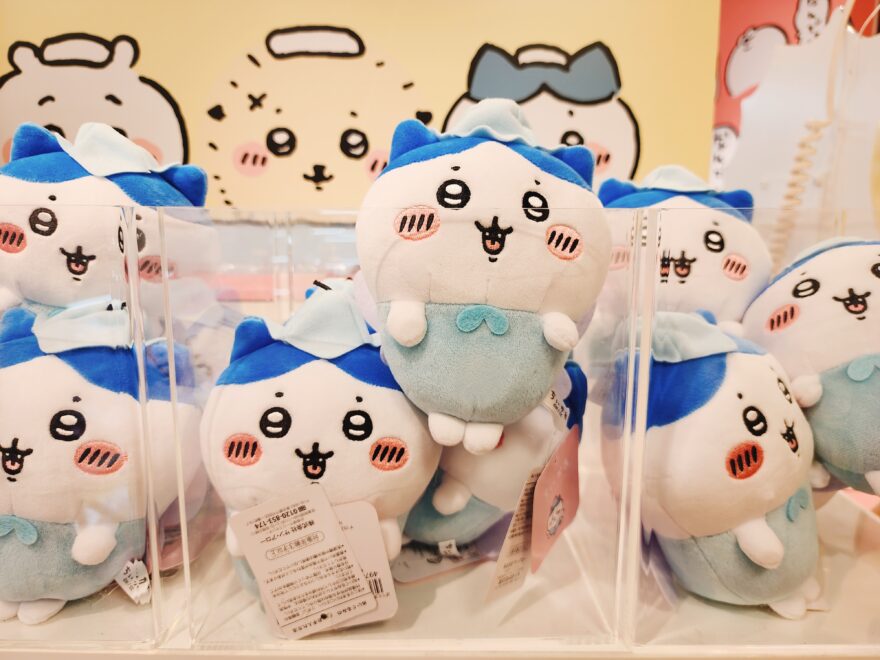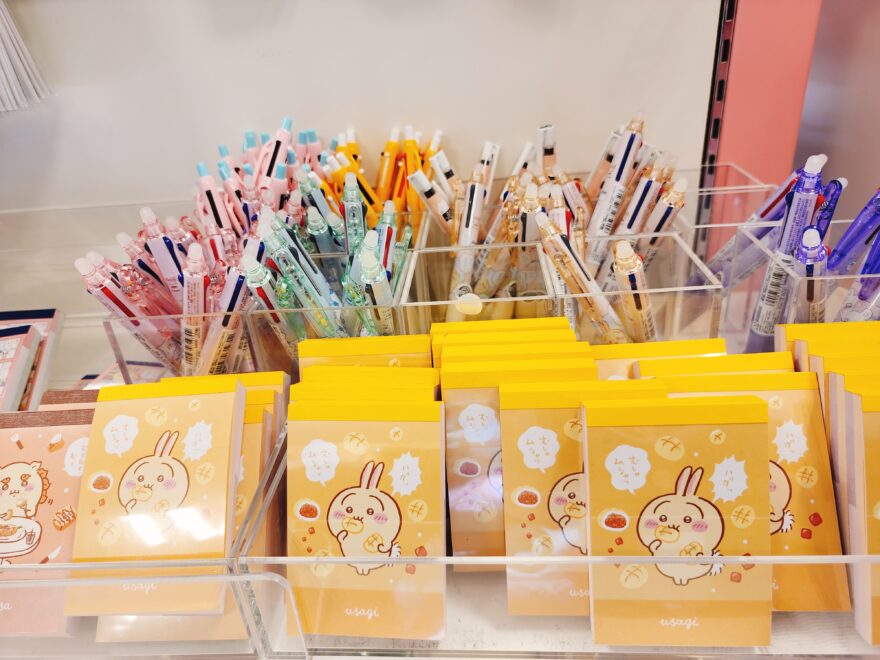 Hankyu Trains that run in Osaka, Kobe, Takarazuka, and Kyoto are also currently hosting a collaboration with CHIIKAWA that will last until March 28, 2024. During this collaboration, you'll be able to see trains featuring CHIIKAWA characters traveling along the Hankyu lines, Kobe Line, Takarazuka Line, and Kyoto Line. The train interiors also feature special collaboration illustrations. In the conductor's room of each line, you'll even find plushies: Hachiware plushies on the Kobe Line, CHIIKAWA plushies on the Takarazuka Line, and rabbit character plushies on the Kyoto Line. Be sure to check them out!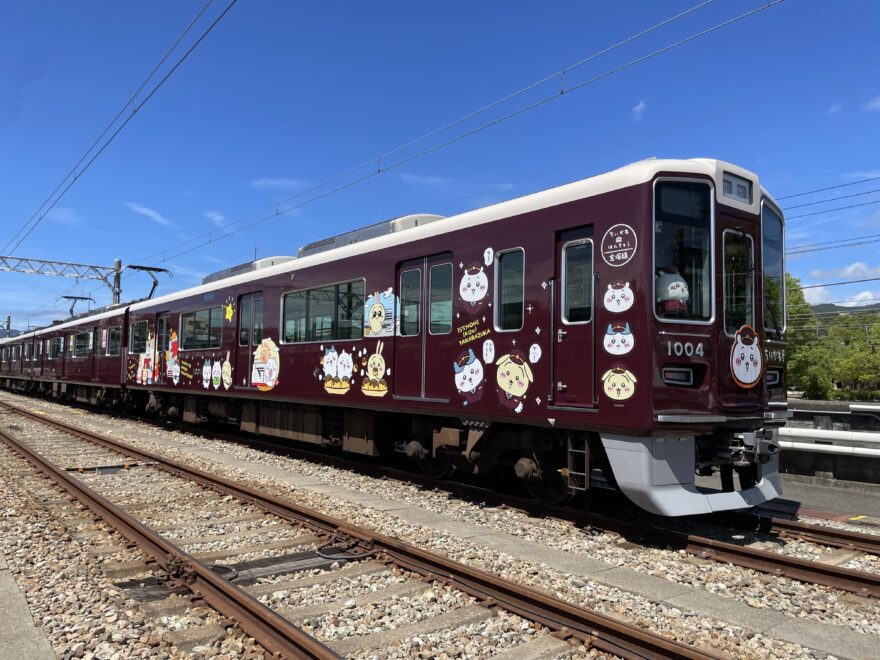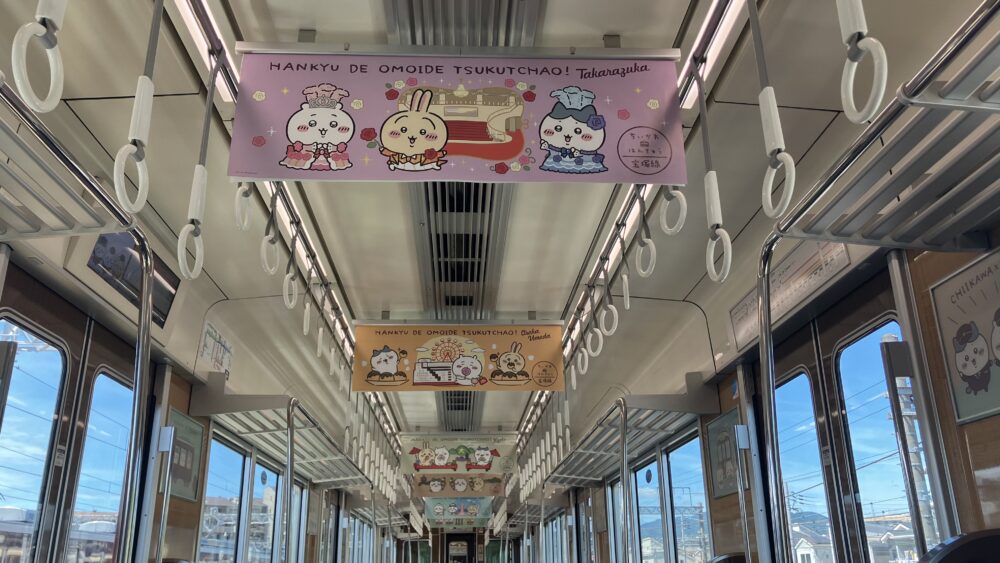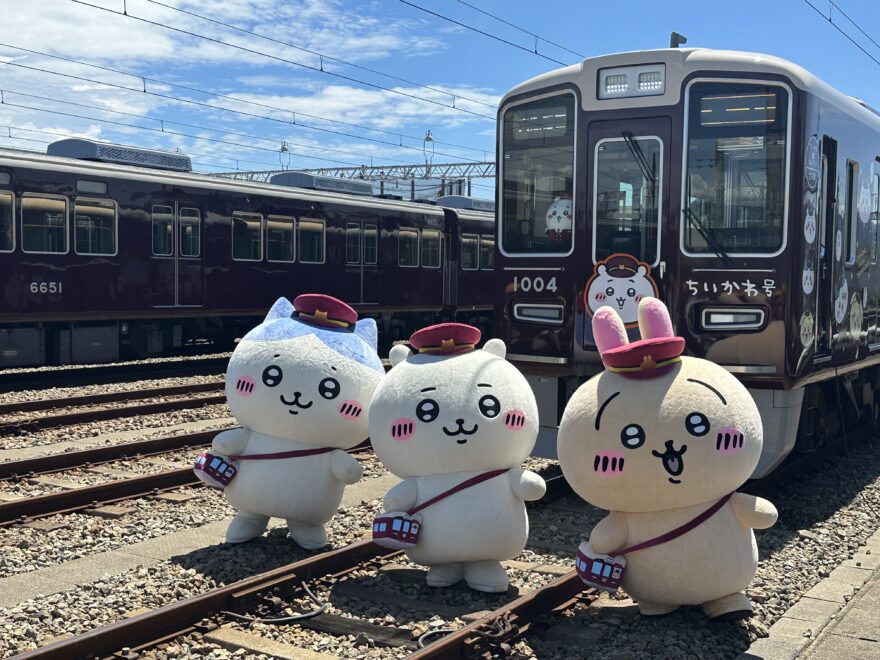 For more details on the Hankyu Trains CHIIKAWA Collaboration, please visit:
https://www.hankyu.co.jp/area_info/chiikawa_hankyu2023
CHIIKAWA Land is Located in HANKYU SANBAN GAI's North Building B1F
https://www.h-sanbangai.com/search/detail.html?id=375
Enjoy shopping with coupons at Umeda shopping malls: https://umeda-sc.jp/en/
Please note:
At CHIIKAWA Land, advance reservations for admission may be required only on days and times when crowds are expected, such as new product release days. On other days and times, ticket distribution may be conducted based on the crowd situation, so please be prepared for this possibility.
Prices and stock availability are as of the time of photo shooting.
The operating hours and event information of the featured facilities and stores may change without notice. Please check the official website or other sources before planning your visit.
If traveling to Osaka by bullet train, from Shin-Osaka Station you can access Osaka's Umeda district by JR train or by taking the Midosuji Subway Line to Umeda station.
If you are traveling from Namba Station, take the Midosuji or Yotsubashi Subway Line to Umeda or Nishi-Umeda Station, or take the Hanshin Namba Line to Osaka-umeda Station.
From Kansai International Airport, you can reach Osaka Station in about one hour on the JR Airport Express Haruka.
For more details on how to get to Umeda, see here.
Date

2023.11.17 - 2024.03.28

Place

See details about malls: