LOVE TABLE
Coupons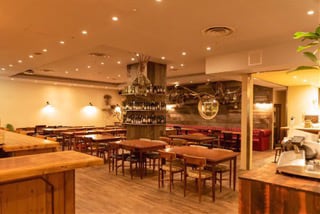 HERBIS PLAZA
Western-Style Cuisine
Cafés
LOVE TABLE
ラブテーブル
HERBIS PLAZA B2
Vegetables and grains are in the spotlight at this organic restaurant and café, where these ingredients are cultivated naturally at our own farm, Agarato.
LOVE TABLE hopes to provide deliciousness now, health a little in the future, and the creation of a beautiful future earth a little further down the road. Come enjoy some long-lasting joy with us.
Coupons
LOVE TABLE
One free topping scoop of our homemade gelato for customers who order dessert.
デザートご注文のお客様に、自家製ジェラート1コロントッピング サービス
Expires:2024/05/31
To use this coupon, be sure to show the clerk the coupon page on your smartphone screen!
*Please tap "Use this Coupon" button with staff when ready to use.
クーポンをご利用の際は、スタッフに画面を提示後、"Use this Coupon"ボタンをタップしてください。
*This coupon may be discontinued without prior notice.

※外国人観光客の方限定のクーポンです


(*This coupon is limited to tourists from overseas.)