Chic and Stylish Restaurants and Bars for a Delicious Night in Osaka
Chic and Stylish Restaurants and Bars for a Delicious Night in Osaka
2022.11.11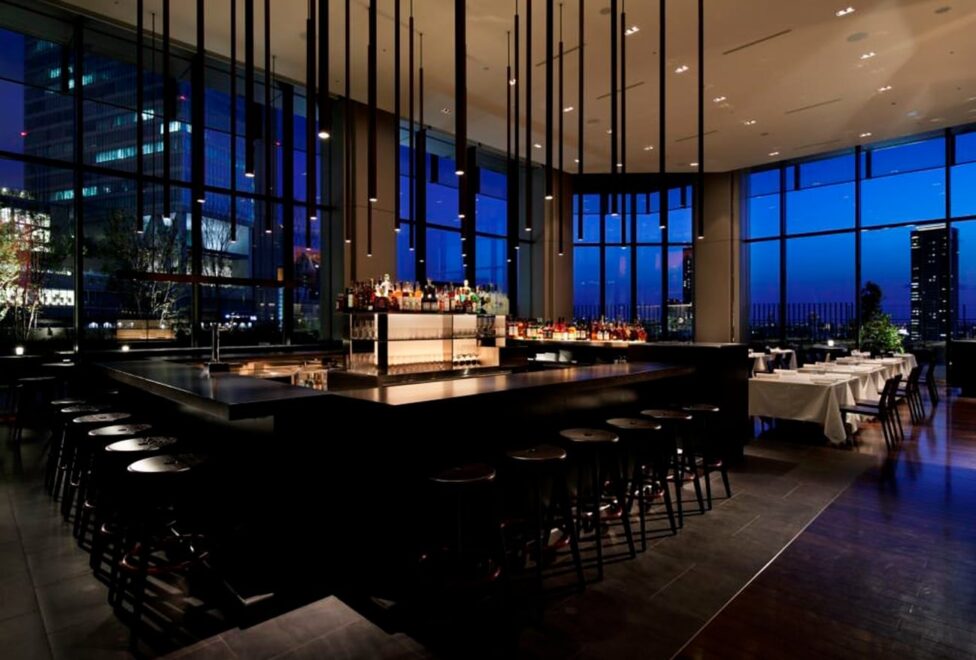 When most people think of Osaka, its often the vibrancy of the city, its friendliness, and lack of pretension that comes to mind, and it's these things that draw people to the city. On the other hand, Osaka also has its own unique fashion and style as a modern metropolis.
At night in particular, whether you choose to keep it low-key or go all-out, Osaka will exceed our expectations, offering elegant, sophisticated, and unforgettable experiences.
Umeda is a central area in Osaka and is home to the largest shopping district in western Japan, with convenient access to major train lines like JR, Hankyu, Hanshin, the subway, etc. for easy access, a variety of sightseeing spots within a walkable distance, and a cluster of shopping centers.
It's a modern and bustling area visited by tourists, shoppers, and business people.
At night, though, the flow of time here slows down. People gather here to enjoy food and drink from around the world together, in spacious or private settings.
Admire the nighttime view of Osaka from this steak restaurant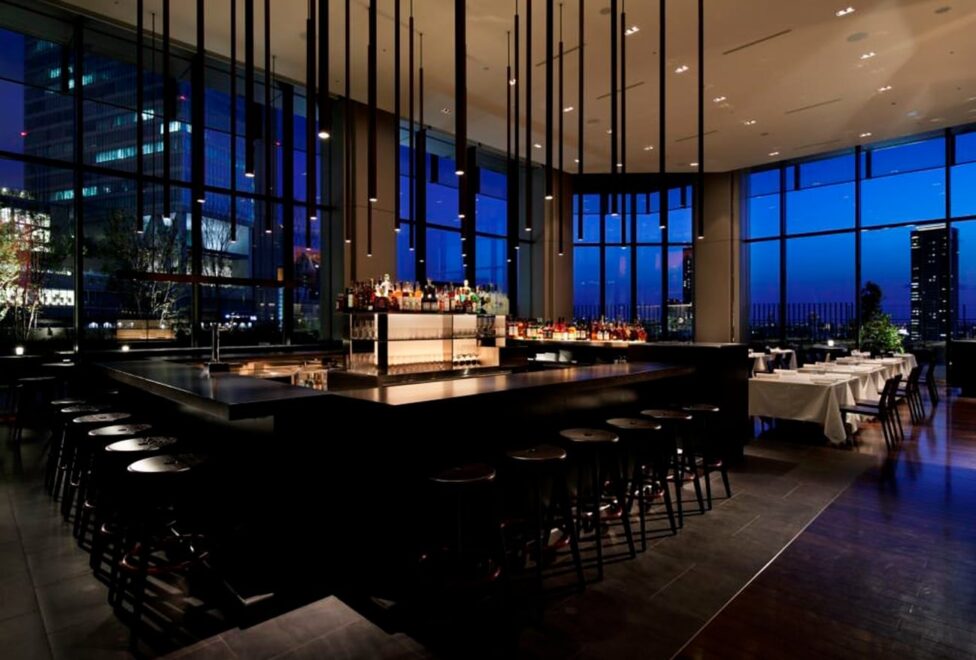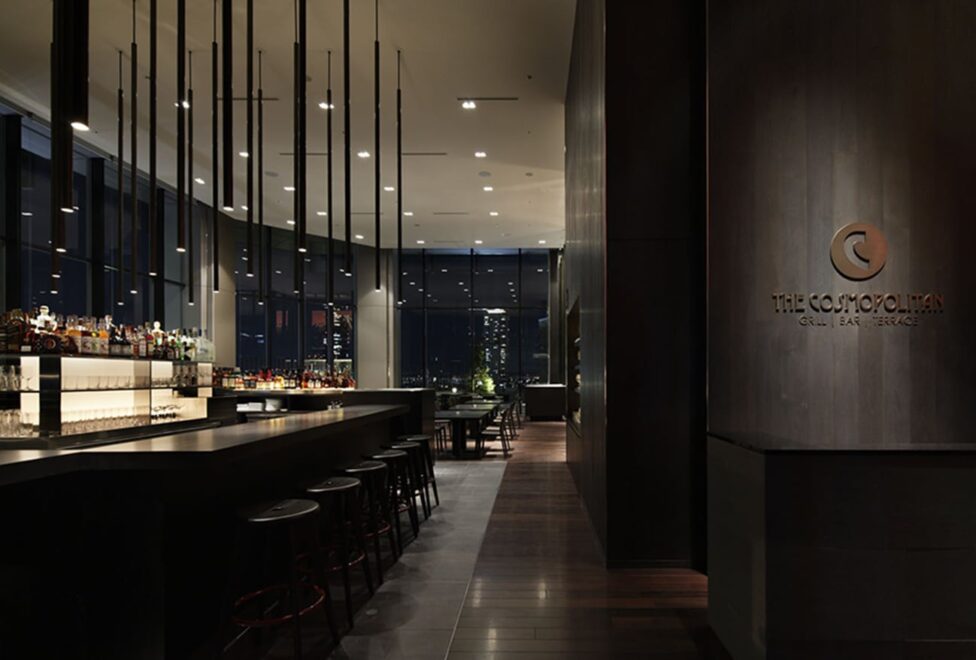 The first restaurant we'll look at is THE COSMOPOLITAN, located on the 9th floor of the South Building in GRAND FRONT OSAKA.
With seven-meter-high ceilings and large floor-to-ceiling windows, this restaurant is simple, yet elegant and luxurious.
The first thing to catch your eye as step into the restaurant is the dazzling view of Osaka at night that seems to stretch out to the edge of the sky. You'll be able to enjoy some particularly special scenery if you dine here when you can catch a view of the sunset.
The chef carefully selects and prepares the ingredients used in all dishes, from high-quality steaks to fresh seasonal vegetables from various regions. The restaurant also has more than 300 wines available, with different flavors that mingle and enhance one another in the mouth, creating exquisite flavors.
After dinner, guests are invited to move to the restaurant's bar lounge to enjoy a creative cocktail, such to add an extra touch of elegance to a perfect evening.
Shop: THE COSMOPOLITAN GRILL|BAR|TERRACE
Mall: GRAND FRONT OSAKA SHOPS & RESTAURANTS
Floor: Minami-kan (South Building) 9F
Business Hours: 11:00 a.m. – 11:00 p.m.
The perfect sake bar to enjoy on the fly with a few friends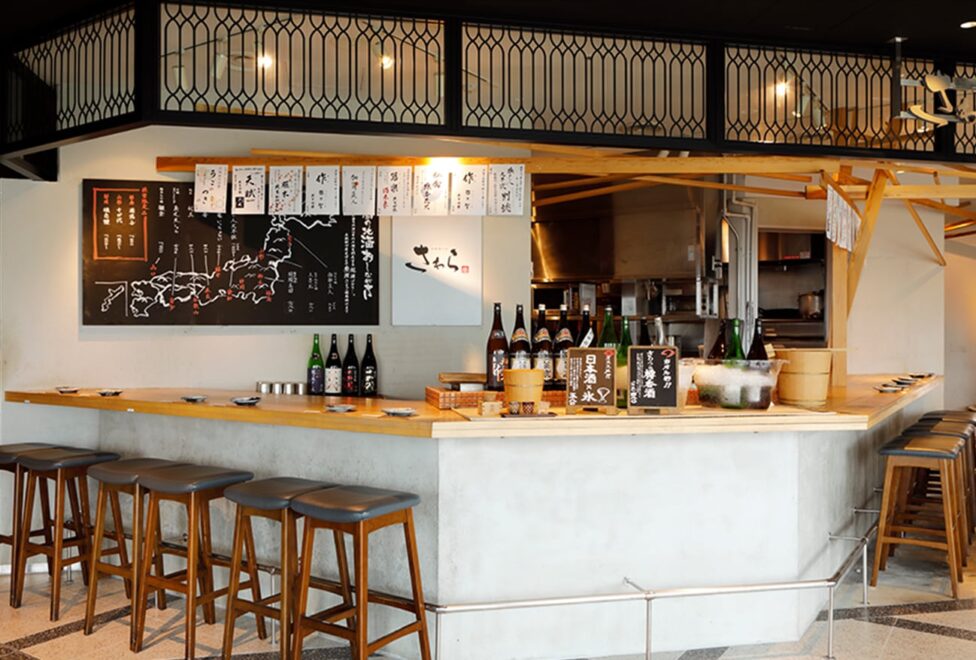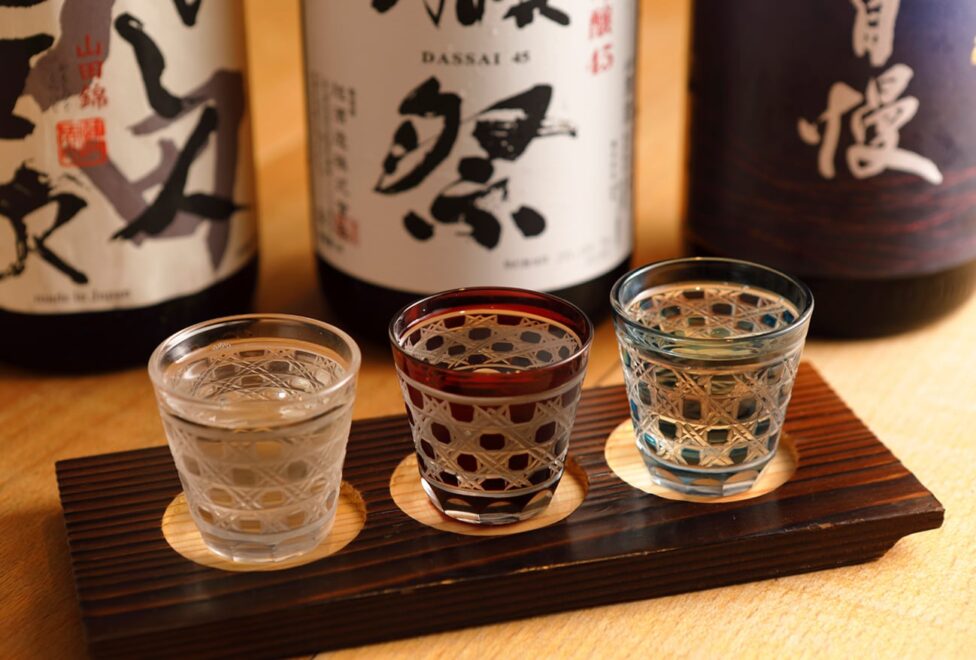 If you're looking to get a taste of Japan, Sawara is the perfect spot.
"Sawara" means "cypress" in Japanese. The restaurant's interior is mostly made of wood, and is bright and pleasant, making for a relaxing evening.
The menu features a selection of delicious sake carefully selected from all over Japan by sake masters who visit sake breweries throughout the country. Sip a variety of sake and savor the subtle differences between the regions and breweries. There is also a "barrel-scented sake" made in a cypress barrel, which you absolutely try if you have the chance.
In addition to sake, there are also shochu (potato liquor) carefully selected from various regions, and exquisite cuisine, making for a wonderful chance to get closer to Japan through its food.
Shop: Sawara
Mall: GRAND FRONT OSAKA SHOPS & RESTAURANTS
Floor: Kita-kan (North Building) 6F
Business Hours: 11:00 a.m. – 11:30 p.m.
An upscale garden restaurant and bar to answer any of your needs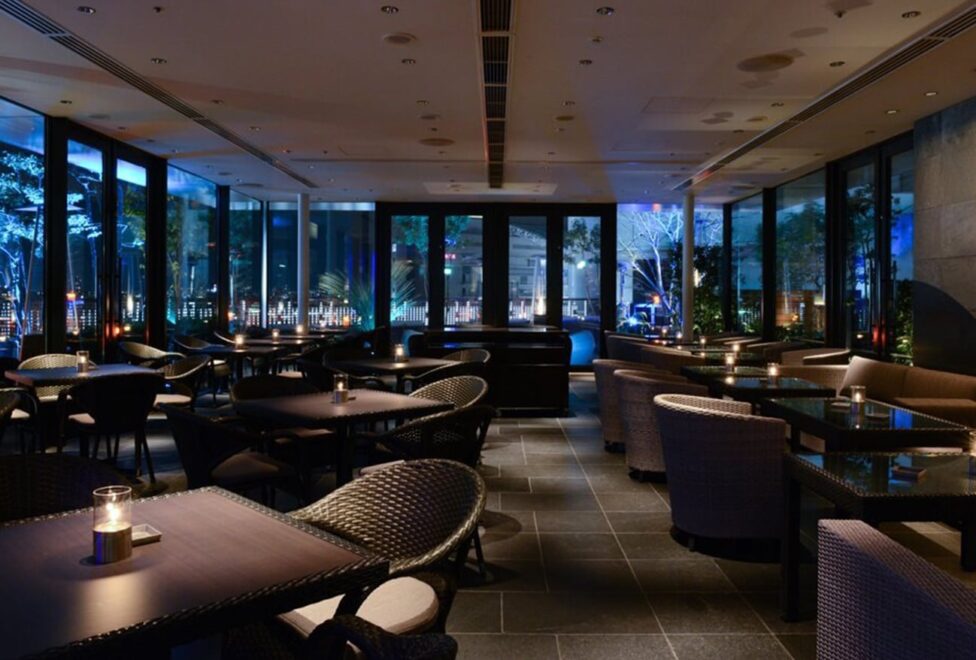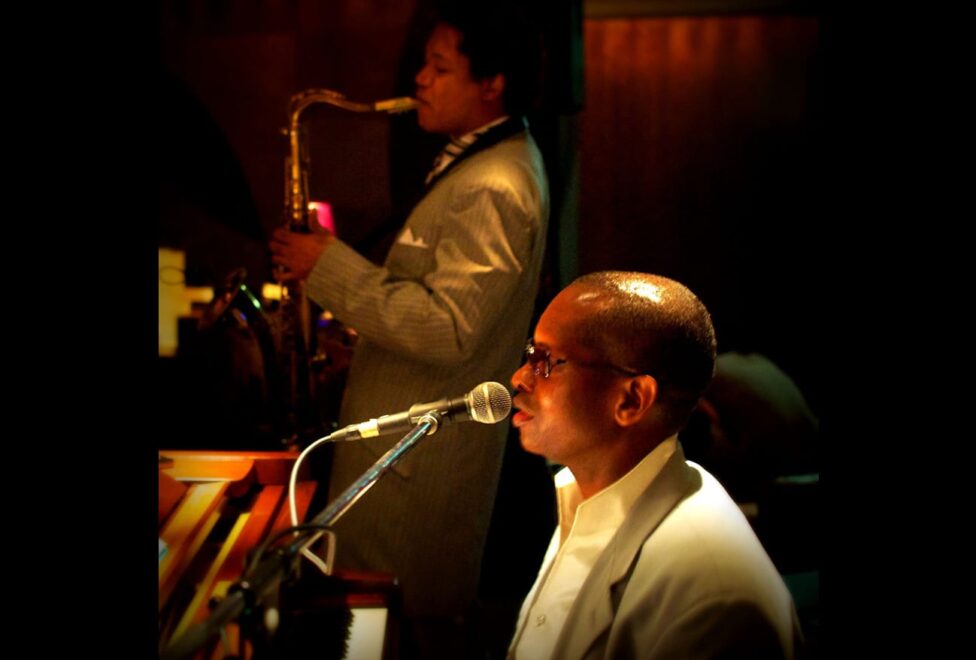 Try to imagine a space that has both Italian and Japanese food, and a bar like a rooftop garden.
XEX West has it all.
XEX West, which Beyoncé visited when she came to Japan, has long been a famous Osaka landmark.
The restaurant, which spans over 1,300 square meters including an open terrace, is divided into three areas, each with a different style.
The Italian restaurant Salvatore Cuomo Bros. has won awards in international pizza competitions, and also offers steaks grilled in a charcoal grill oven, still a rarity in Japan, so you can enjoy world-class taste from here in Japan.
At Japanese restaurant aburiyaki & sushi An, you can try a variety of different Japanese foods, including tempura and Edo-style sushi.
"The BAR" includes two spaces, one indoor and one outdoor, and offers a wide variety of alcoholic beverages and a live band, so you can enjoy the experience with all your senses.
Shop: XEX WEST
Mall: HERBIS PLAZA ENT
Floor: 1F
Business Hours: 11:00 a.m. – 12:00 a.m. (Last order 11:00 p.m.) *Fri, Sat: 11:00 a.m. - 4:00 a.m. (Last order 3:00 a.m.)
Enjoy quality wagyu beer at this Japanese-style hotpot restaurant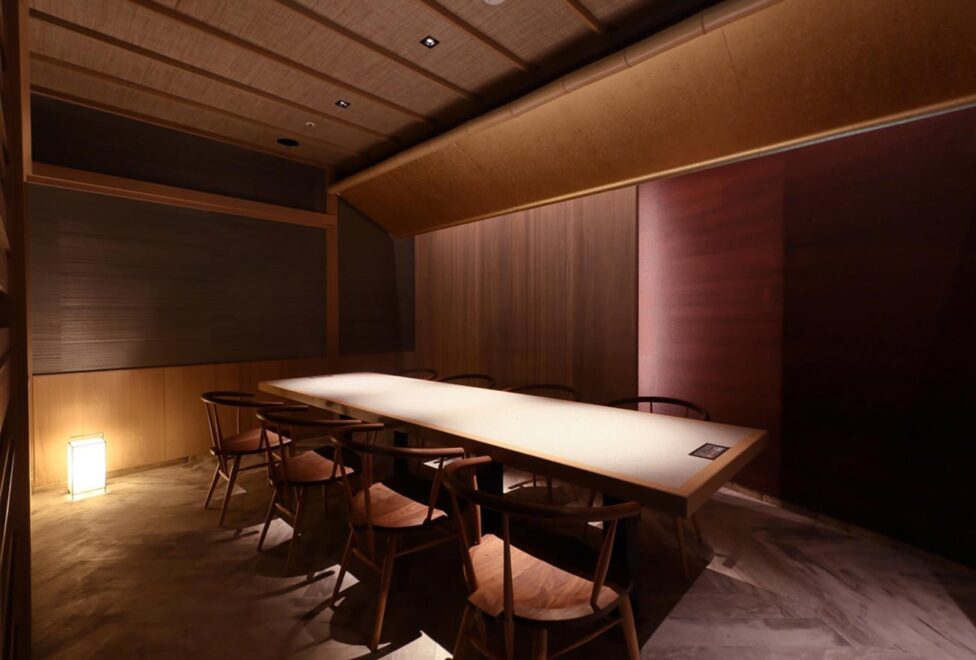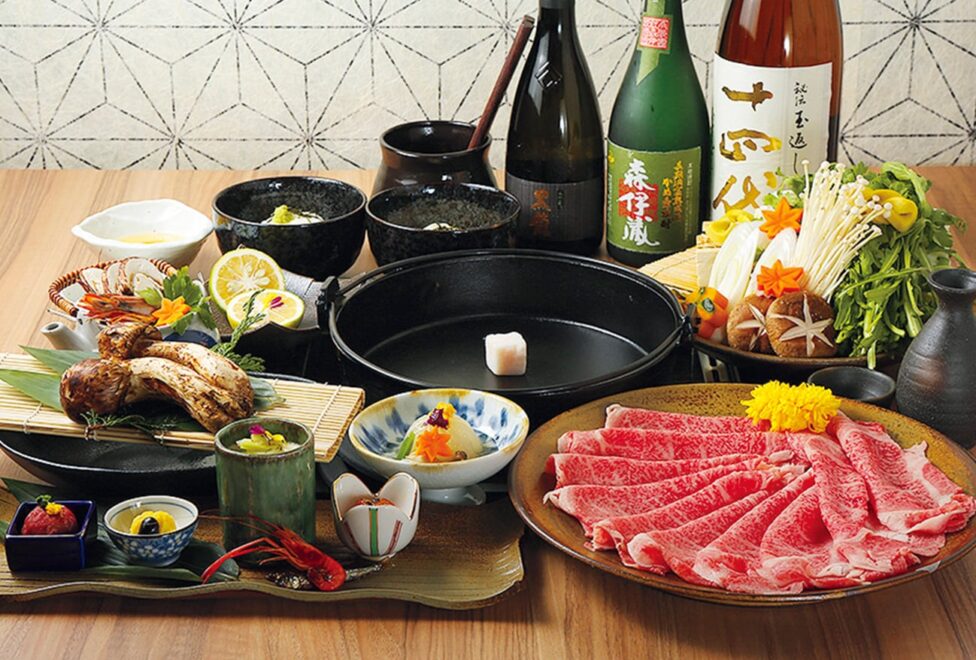 You already know Kobe beef, famous as one of Japan's three greatest wagyu types.
It's a dish you absolutely have to try when you visit Japan.
The best Kobe beef can also be tasted in Osaka.
Ishida Kobe Beef: Sukiyaki & Shabu Shabu is an Osaka location created by the famous Kobe beef restaurant Ishida-ya. Here, in addition to Kobe beef, there are also a variety of Japanese beef options, including Japanese Black cattle wagyu.
The dish sukiyaki is made with beef and vegetables, stewed in a unique Japanese sauce, which are then dipped in fresh, raw egg.
Shabu-shabu is similar to Chinese hot pot, using unseasoned broth and dipping the meat in a sauce of sesame and vinegar.
You can decide the style in which you'd like to enjoy the beef, but whichever you choose will allow you to enjoy the special deliciousness of the special wagyu beef.
You can also currently find a 10% off coupon on this website!
See here for money-saving coupons!
Shop: Ishida Kobe Beef: Sukiyaki & Shabu Shabu
Mall: HERBIS PLAZA
Floor: B2
Business Hours: 11:00 a.m. – 3:00 p.m. (Last order 2:30 p.m.), 5:00 p.m. - 11:00 p.m. (Last order 10:00 p.m.)
A seafood restaurant that uses only deep sea oysters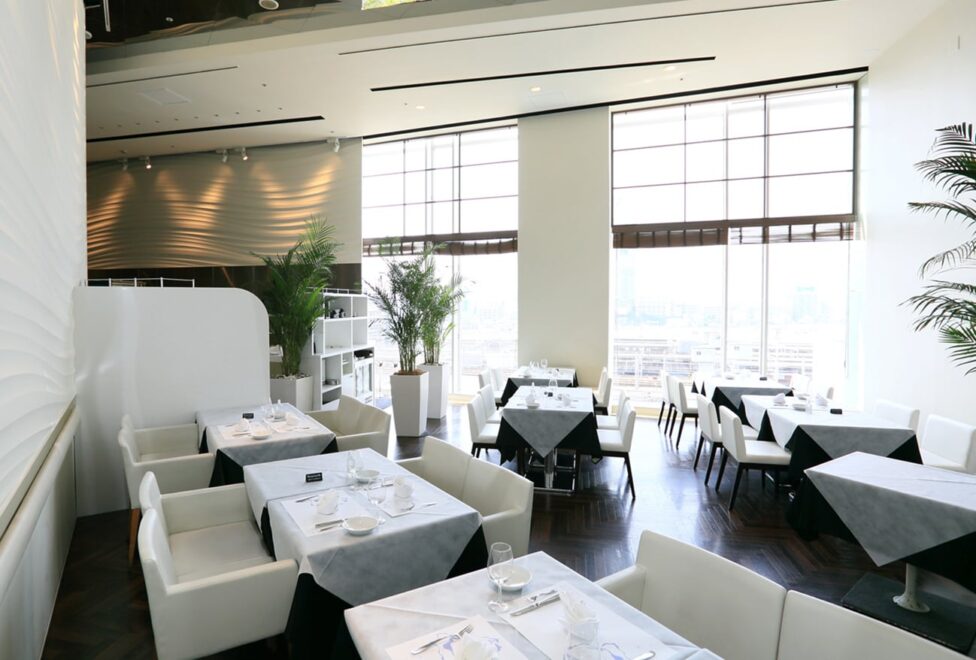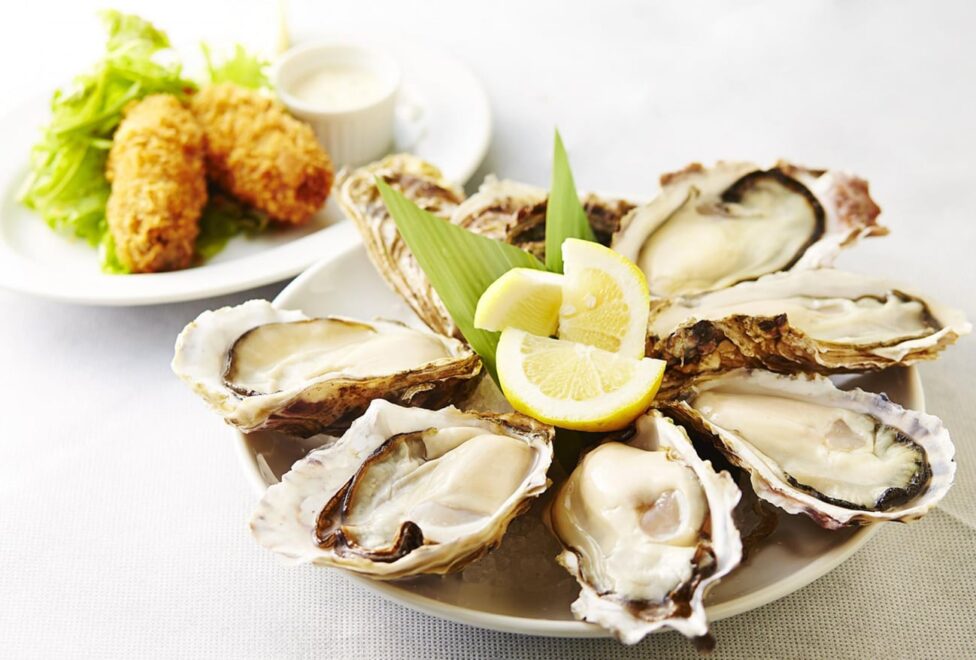 The Oyster Room insists on using oysters from cleaner, deep sea waters, so that guests can enjoy a safer dining experience.
Each season, they select the plumpest of oysters, and prepare them with a variety of cooking methods, including raw and grilled oysters, so that you can enjoy the best taste of all.
The restaurant interior is entirely white, with a mirrored ceiling that makes the space look more comfortable and spacious.
You can also select from booth or counter seating, according to your needs.
A wide selection of wines is available, and the sommelier will recommend the most suitable wine for the cuisine, which is sure enhance the flavors of the dishes.
Delicious oysters, full-bodied wine, a night view of the city outside the window, and a reasonable price that makes it easy to stop by. What could be a more perfect combination?
Shop: The Oyster Room
Mall: HERBIS PLAZA
Floor: 5F
Business Hours: 5:00 p.m. - 11:00 p.m. (Last order 10:00 p.m.)
We've looked at a number of different restaurants in this article, and hopefuly it's expanded your expectations for what a night in Osaka can be like.
The city, of course, is full of many other charms that are difficult to put into words. Come and discover them for yourself!
There are so many places to choose from that you may get completely starry-eyed in the Osaka night.
If traveling to Osaka by bullet train, from Shin-Osaka Station you can access Osaka's Umeda district by JR train or by taking the Midosuji Subway Line to Umeda station.
If you are traveling from Namba Station, take the Midosuji or Yotsubashi Subway Line to Umeda or Nishi-Umeda Station.
For more information on Umeda, check out some of our Trip Ideas.
*Business hours may be altered due to the ongoing COVID-19 pandemic.
*Information in this article is accurate as of the date of posting. There is a possibility that details regarding these products and services have changed, or that some shops have since closed.
An Upscale Shopping Experience
Why Umeda is Osaka's
shopping destination
Coupons
All Mall Coupon
500 yen off
This coupon can be used in the following 6 shopping malls: :
GRAND FRONT OSAKA SHOPS & RESTAURANTS, HANKYU SANBAN GAI,
HEP FIVE, HERBIS PLAZA/PLAZA ENT, NU chayamachi / NU chayamachi PLUS and Diamor Osaka