Hidden Locations in Umeda
Hidden Locations in Umeda
2023.05.31
Shared by locals, the deep hidden locations of Umeda, Osaka. We have selected places you can stop by easily, so please check them out when you visit Umeda!
Kitamuki Jizoson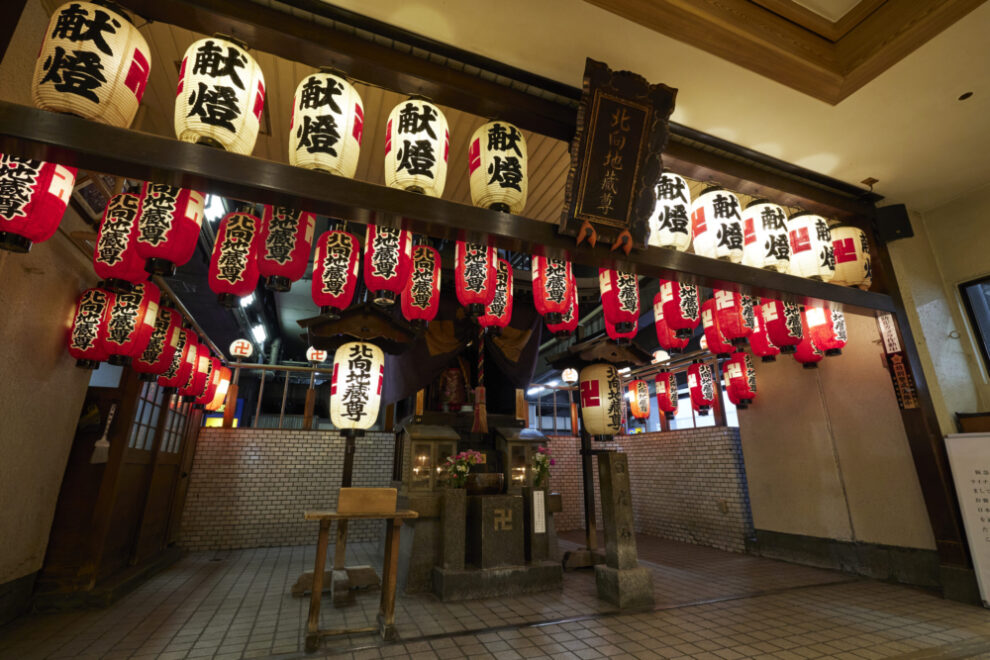 Near the Hankyu Osaka-umeda Station, you will find this Jizo statue. While most Jizo statues are generally positioned on the north, which is considered the seat of honor, and face south, this Kitamuki Jizoson stands on the south side of the building and faces north. Traditionally, it has been said that they live in the same place as the people and are there to fulfill their wishes.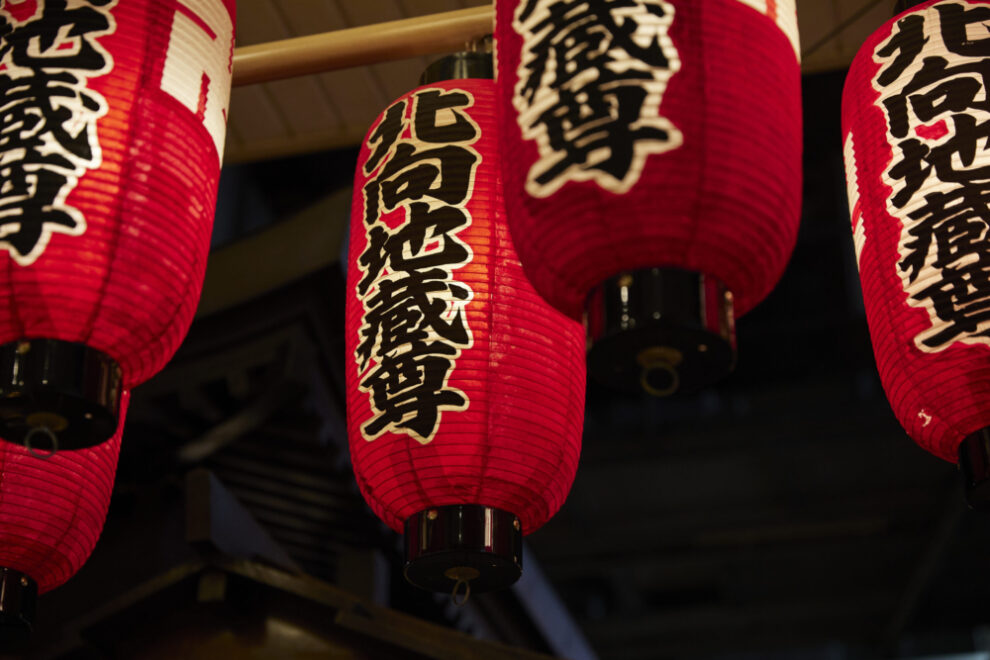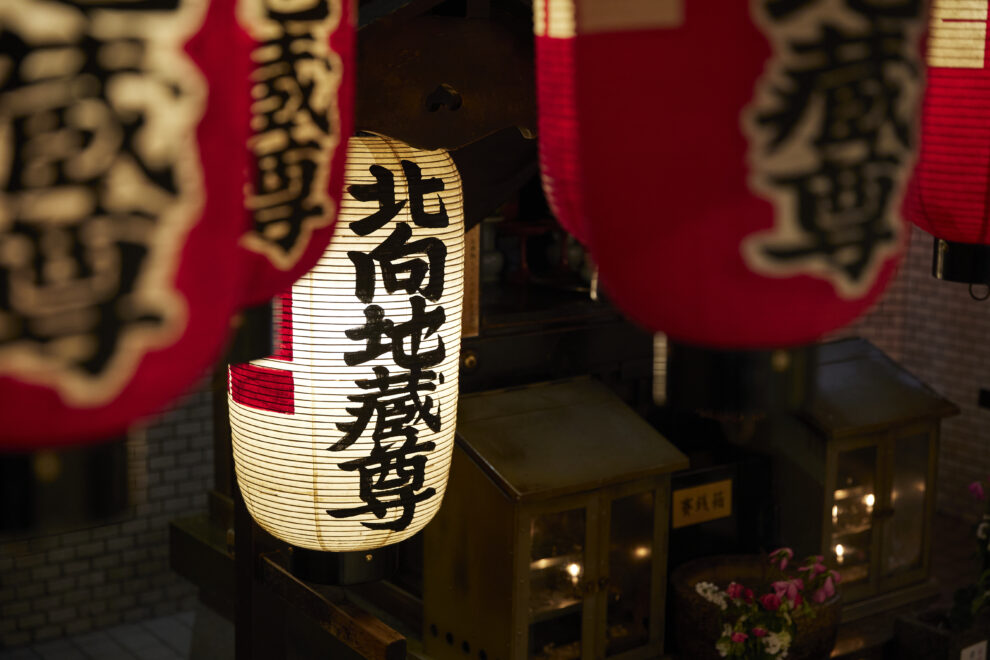 People often stop by this Jizo statue on their way to work or while shopping. The red lanterns arranged rows will guide you to it, so be sure to stop by.
[ Kitamuki Jizoson ]
Address: 1-1-3 Shibata, Kita-ku, Osaka
Tsuyu no Tenjinja (Commonly Known as Ohatsu Tenjin)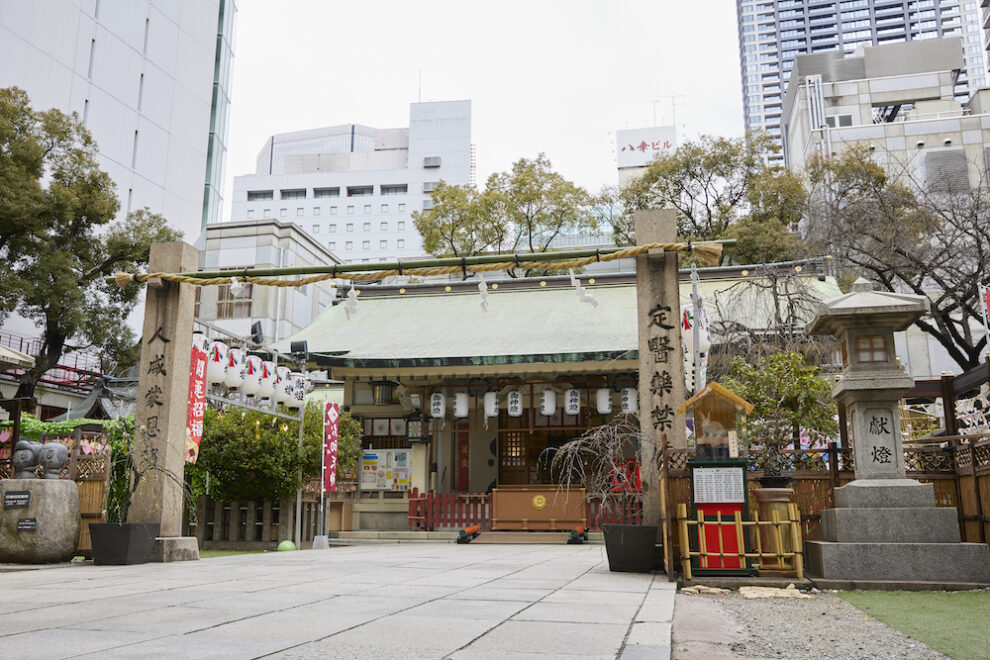 Approximately 8 minutes walk from Hankyu Osaka-umeda Station. Once you pass the shopping street lined with restaurants, you will arrive at Tsuyu no Tenjinja. Amid towering buildings, it truly is an urban oasis.
Commonly known as Ohatsu Tenjin, the shrine is named after the heroine in Chikamatsu Monzaemon's puppet play The Love Suicides at Sonezaki, which is based on a historical double suicide that took place in the shrine precincts in 1703.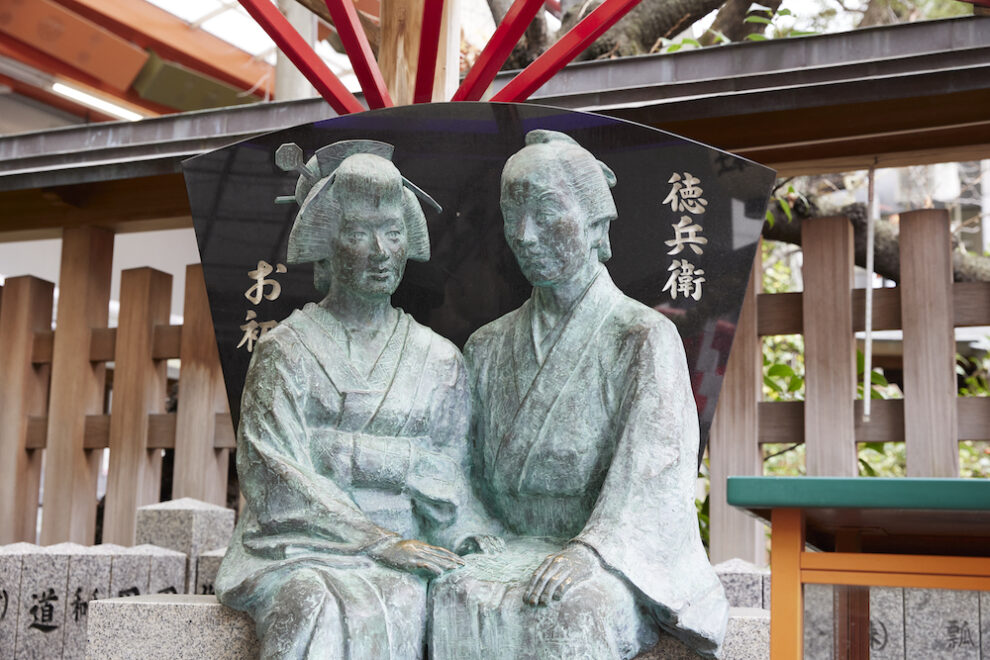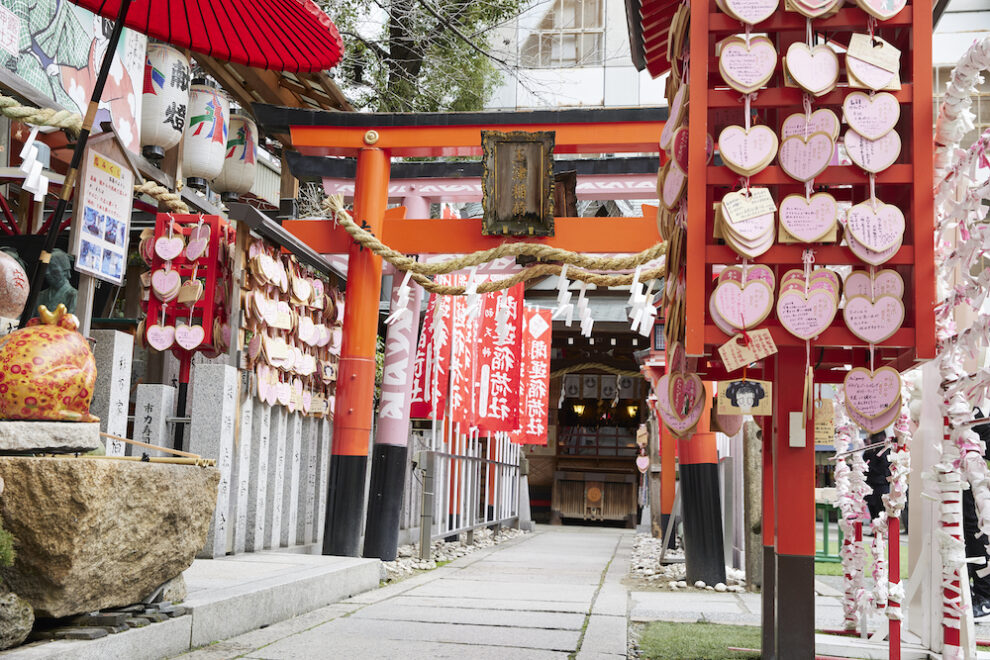 This tragic love story led to Ohatsu Tenjin becoming known as a power spot for matchmaking. There are many prayers for success in love written on the heart-shaped ema (special wooden plaques). You might want to stop by to pray for success in your love life while on vacation.
[ Tsuyu no Tenjinja ]
Address: 2-5-4 Sonezaki, Kita-ku, Osaka
UMEKITA FLOOR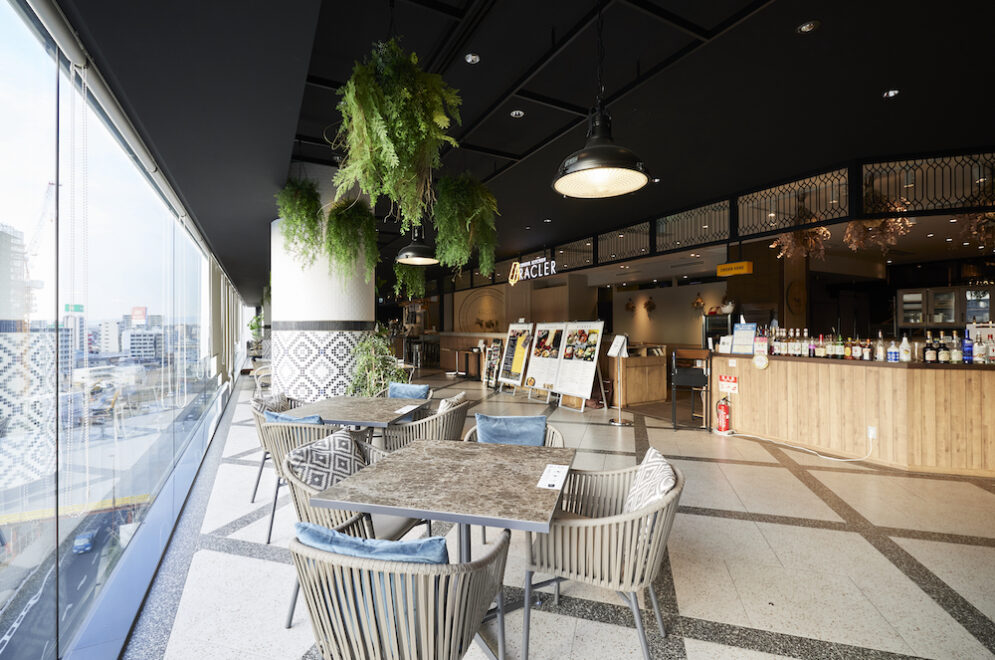 A food court-style restaurant district located on the 6th floor of GRAND FRONT OSAKA North Building. You can enjoy delicious food and drinks from one restaurant, or order items from different restaurants to mix and match at tables in the common area.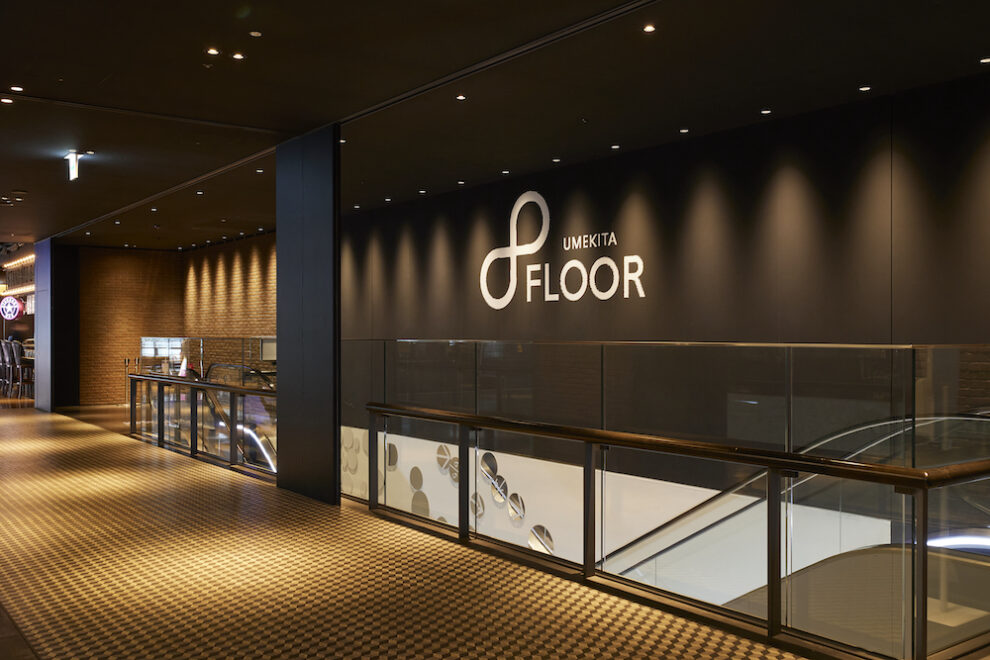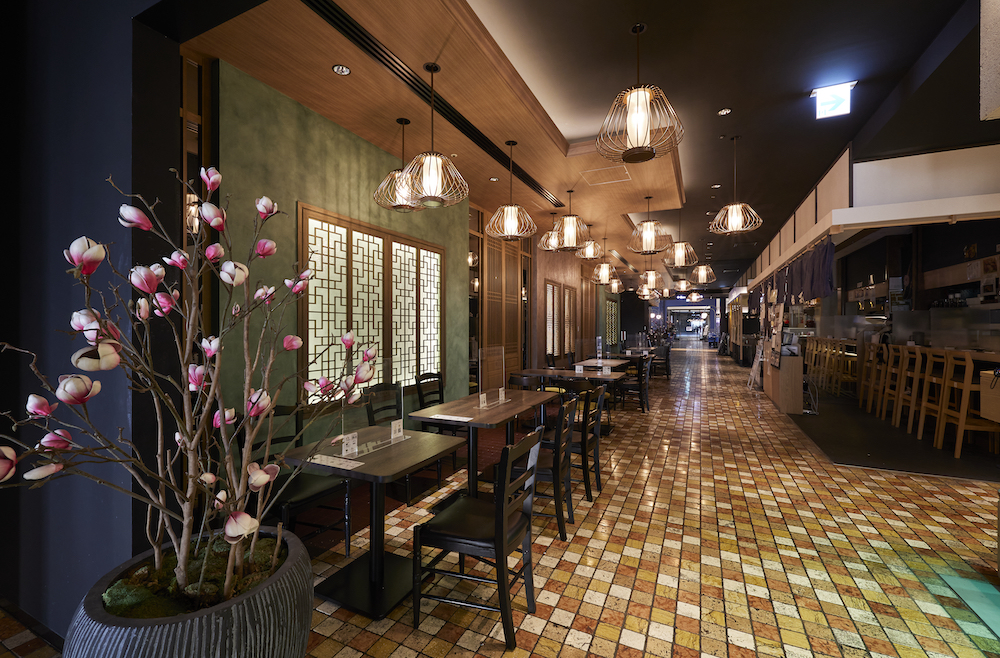 It has a wonderful spacious and airy atmosphere. You're sure to find it pleasant and relaxing, no matter how large or small your group is.
[ UMEKITA FLOOR ]
Address: 6F North Building, GRAND FRONT OSAKA, 3-1 Ofukacho, Kita-ku, Osaka
UMEDA ISU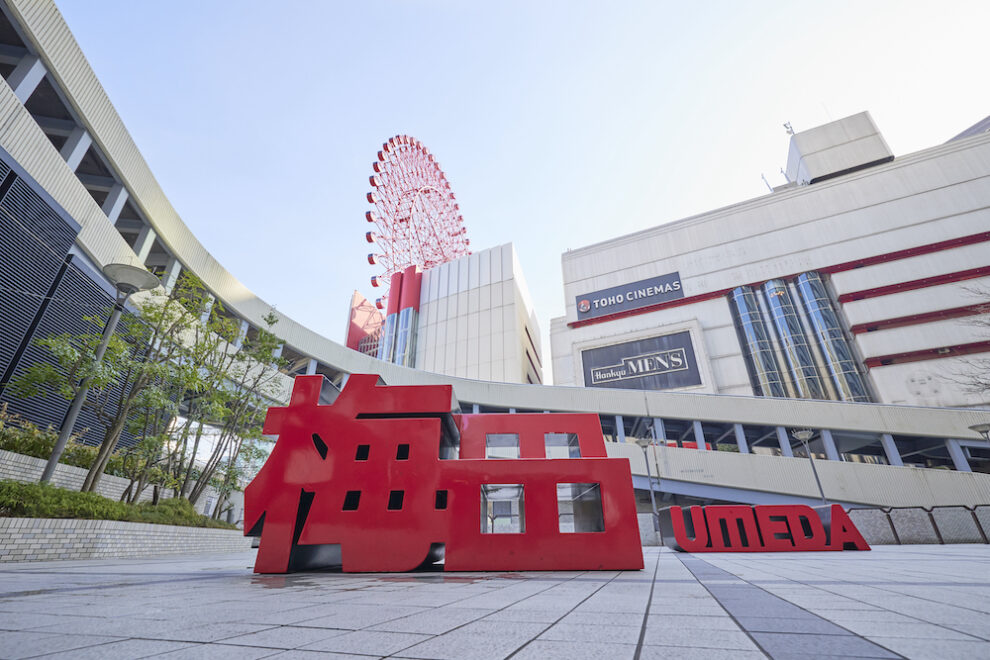 An iconic insta spot in Umeda, Osaka. Located in front of HEP FIVE, you can make a splash with a selfie sitting on the word "Umeda." HEP FIVE's red Ferris wheel makes a great background.
Take a memorable picture here after a long day of shopping and sightseeing!
[ UMEDA ISU ]
Address: Hankyu Sun Hiroba, 8-47 Kakudacho, Kita-ku, Osaka
For more information on Umeda, check out some of our Trip Ideas.
*Information in this article is accurate as of the date of posting. There is a possibility that details regarding these products and services have changed, or that some shops have since closed.
An Upscale Shopping Experience
Why Umeda is Osaka's
shopping destination
Coupons
All Mall Coupon
500 yen off
This coupon can be used in the following 6 shopping malls: :
GRAND FRONT OSAKA SHOPS & RESTAURANTS, HANKYU SANBAN GAI,
HEP FIVE, HERBIS PLAZA/PLAZA ENT, NU chayamachi / NU chayamachi PLUS and Diamor Osaka