New fall trends in Osaka! Check out the biggest events, seasonal gourmet food, and trendy fall outfits!
New fall trends in Osaka! Check out the biggest events, seasonal gourmet food, and trendy fall outfits!
2023.09.13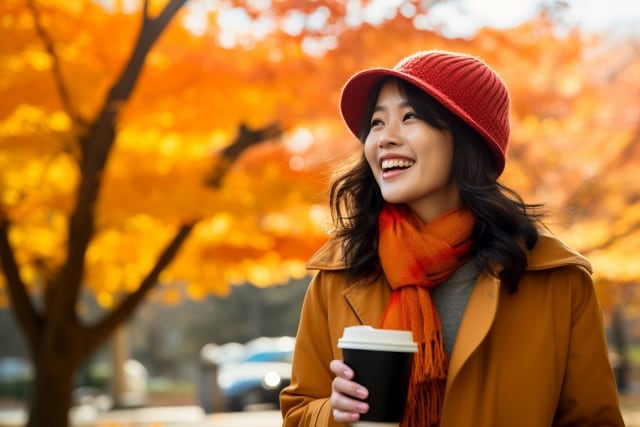 The heat of summer has burnt away, and ginkgo trees and autumn leaves are beginning to change color in the city. Located in the center of Osaka, the Umeda area is filled with popular restaurants and unique brands, and brims with energy in the fall. You'll find special treats like autumn-only seasonal cuisine, new fall fashion, and Halloween events appearing one after another. Get the most out of your fall trip to Osaka, choose your favorite unique items as the season changes, and refresh your mind and body!
The biggest event of fall is here: Halloween!
When it comes to popular fall events in Japan, Halloween is one of the top! From October onward, the city of Osaka is all about Halloween, with an increasing number of costume events to be enjoyed as the date approaches.
So what makes Halloween in Japan distinct from the holiday as its celebrated in the West?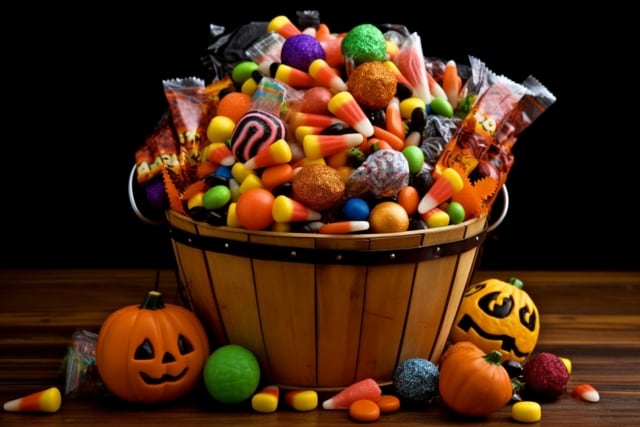 Halloween takes place every year on October 31st, a day that, in Christian tradition, preceeds the November 1st holiday of All Saints Day, to which Halloween was originally related. In some Western countries, during the Halloween season, houses are decorated with pumpkins, children dress up and go trick-or-treating, and people dress up as witches, zombies, etc. Originally, these costumes were meant to ward off evil spirits.
Though Halloween has evolved since its celebrations, Halloween in Japan in particular has no religious significance. It's an event for people to simply enjoy dressing up, even as characters from anime, movies, and games - without being bound by a specific costume theme.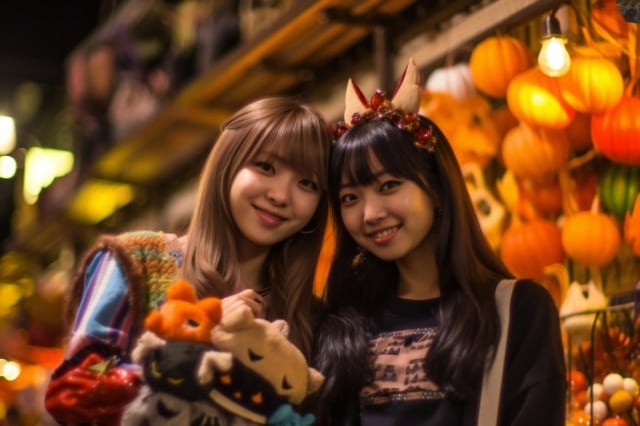 Jack-o-lanterns are an essential decoration for Western Halloween, but in Japan, any pumpkin-related item can be used for decoration. Japan's Halloween-related sweets, cosmetics, and other miscellaneous goods are plentiful, and, of course, cute, to liven up the fall.
If you want to find some trendy and fun Halloween party decorations and treats, look no further!
THANK YOU MART
If you want to enjoy the Halloween atmosphere or buy Halloween-related products, THANK YOU MART is definitely the place to go, where most products cost just 390 yen (excluding tax). Every year, you'll find a variety of fun Halloween-themed products at this shop. There are cute candies perfect for Halloween, decorative balloons and other items featuring various Halloween motifs, like pumpkins, skeletons, and cobwebs. You can also find costumes and accessories you'll need to dress up! Whether you want to decorate your home, throw a party, or dress up, this is the place to find everything you need.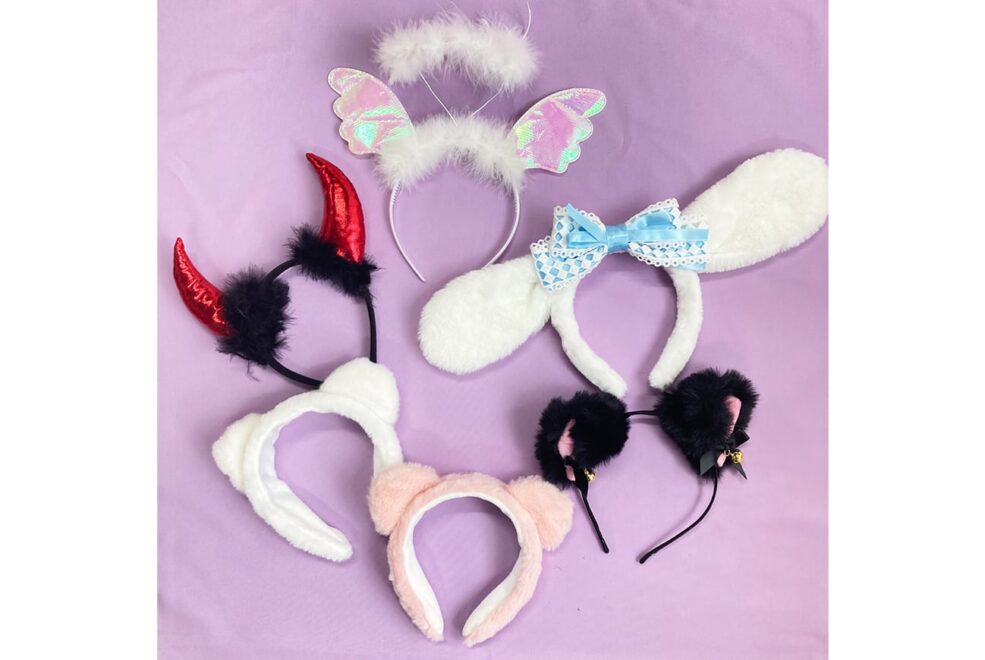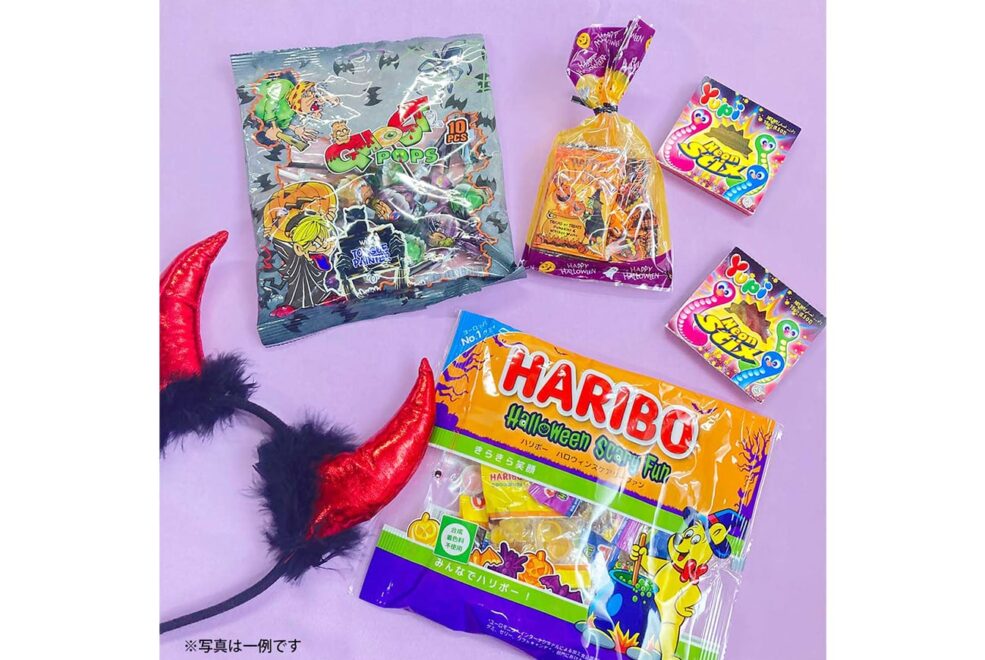 In addition to Halloween products, THANK YOU MART also carries many fun, cute household goods. Fans of popular anime or illustrators will be particularly excited to see the kind of limited-edition products that are sometimes released here!
Mall: HEP FIVE
Floor: 6F
Business Hours: 11:00 a.m. - 9:00 p.m.
Savor autumn with your taste buds
Autumn is the harvest season. It's the perfect time to recover from the heat of summer by enjoying the fruits of that harvest!
Japan's "Autumn Appetite"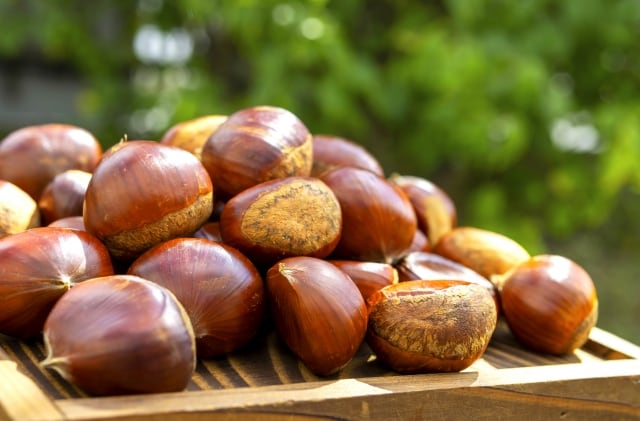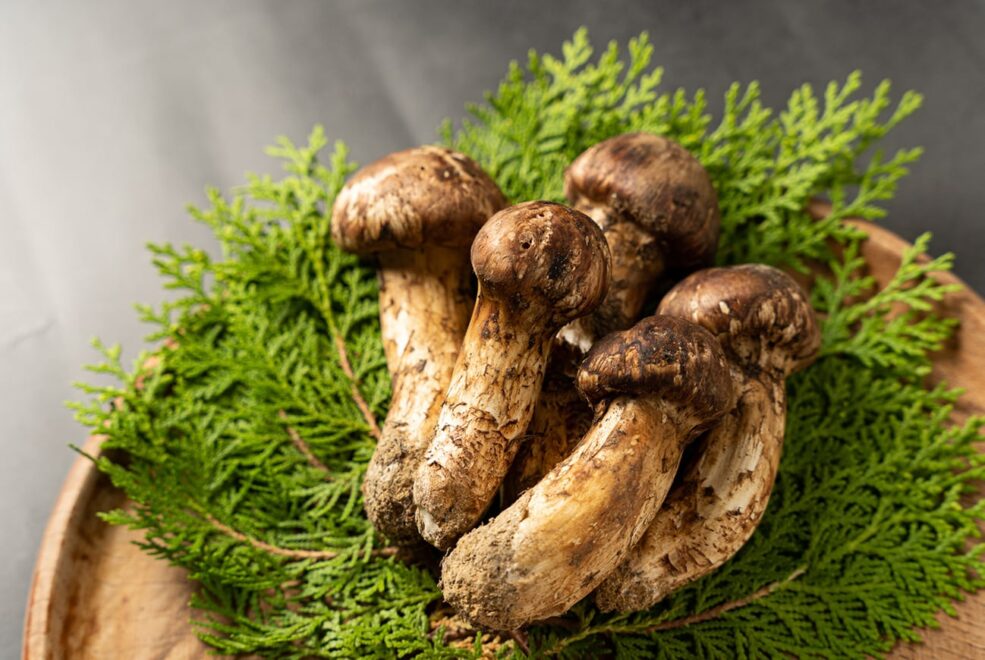 In Japan, the expression "autumn appetite" describes the fact that fall is a beautiful season when the earth is rich with the harvest, there is plenty of seafood, and vegetables and fruits are ripe and delicious. Chestnuts, pumpkins, matsutake mushrooms, grapes, Pacific saury, tuna, and more are at their most mouthwatering.. At this time of year, you'll often see special events for fall products at shopping malls, and restaurants offer seasonal gourmet food to nourish the body and mind, and banish the fatigue and stress of the hot summer.
A restaurant where you can enjoy delicious seasonal cuisine
nana's green tea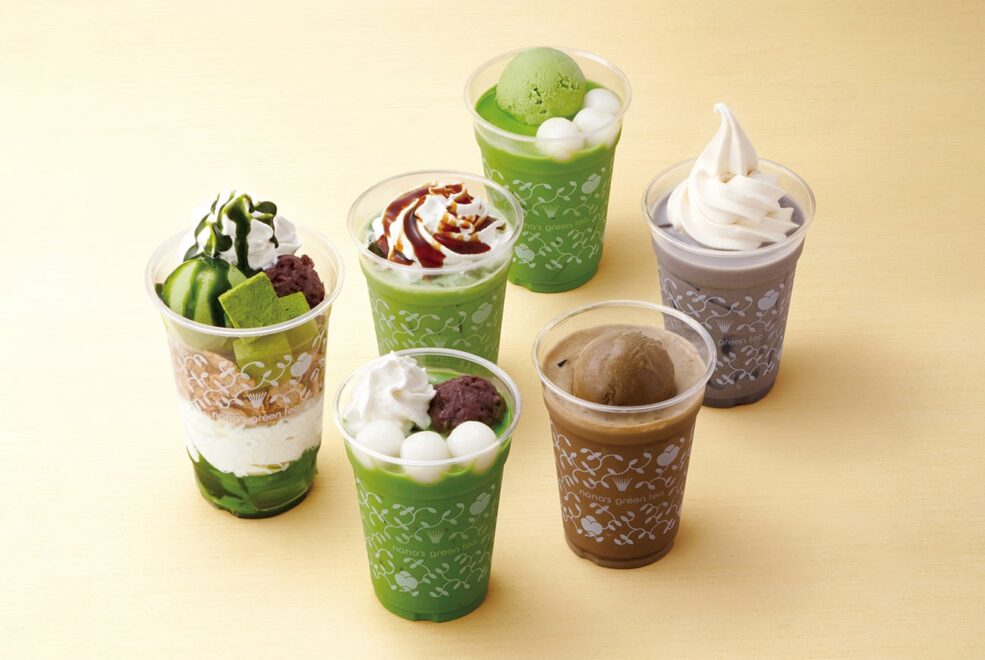 nana's green tea, which has stores both in Japan and overseas, is often known as the "Starbucks of the matcha world." When it was founded in 2001, it pioneered offering matcha in the same way its competitors did coffee. The shop succeeded in sparking a kind of "Japanese tea cafe" boom by offering creative matcha drinks, parfaits, and meals in a modern and elegant space.
nana's green tea has a special focus on matcha in particular. Through cooperation with historic tea plantations, the brand makes full use of the roasting techniques of skilled artisans and has made continued improvements to create the ultimate matcha flavor that is rich but still fresh, with a sweetness that spreads in the throat, with just a hint of bitterness.
In addition to after-meal desserts like matcha drinks and parfaits on the signature menu, you can also enjoy savory dishes like udon noodles, rice bowls, chazuke (a kind of rice dish with broth), etc. made with a variety of fresh ingredients. Some of the most popular dishes, the Natural Tuna and Avocado Grated Yam Rice Bowl, and the Natural Marlin with Sesame Chazuke are made with particular attention to the wild tuna they use, which is caught on a longline boat in Wakayama Prefecture. The tuna is frozen and stored on board the boat itself, making sure you can enjoy the perfect fall flavor. They also offer a special limited-time menu each season, so be sure not to miss it!
Mall: Diamor Osaka
Floor: Fashionable Street
Business Hours: 10:00 a.m. - 10:00 p.m.
New fall products in Japan! Check out the trends, and express your own style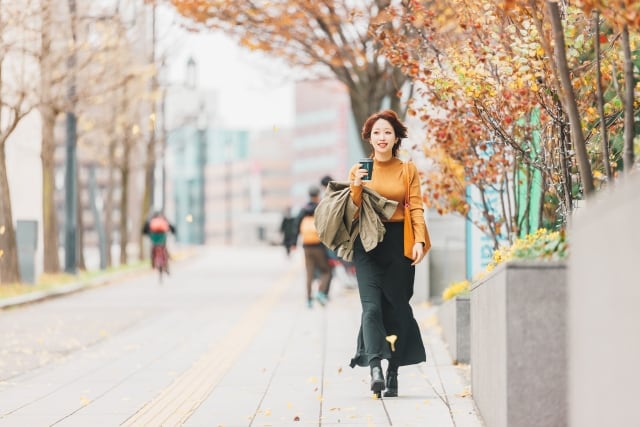 With the arrival of the cooler fall season, wonderful fall fashions begin to appear one after another. Even as you enjoy checking out these new trends at the turn of the season, it's also important to find your favorite items and wear them in your own way!
3 principles of Japanese fashion styling from summer to fall
1. Compared to the vibrancy and bright colors of summer, autumn features calmer, quieter colors of the earth: try fall shades, like red, orange, yellow, and brown!
2. In the fall, there's a much larger difference in temperature between morning and evening, so you can wear short sleeves, 3/4 sleeves, or thin shirts during the day. When it gets cooler, it's good to have a hoodie, some kind of stylish thin outerwear, or coat with you. You can add or remove layers as you need as the temperature changes.
3. Keep up with seasonal trends and choose unique items that match your taste! Accessories such as bags and scarves can easily make your look unique.
Here are some stylish and unique Japanese brands!
URBAN RESEARCH ROSSO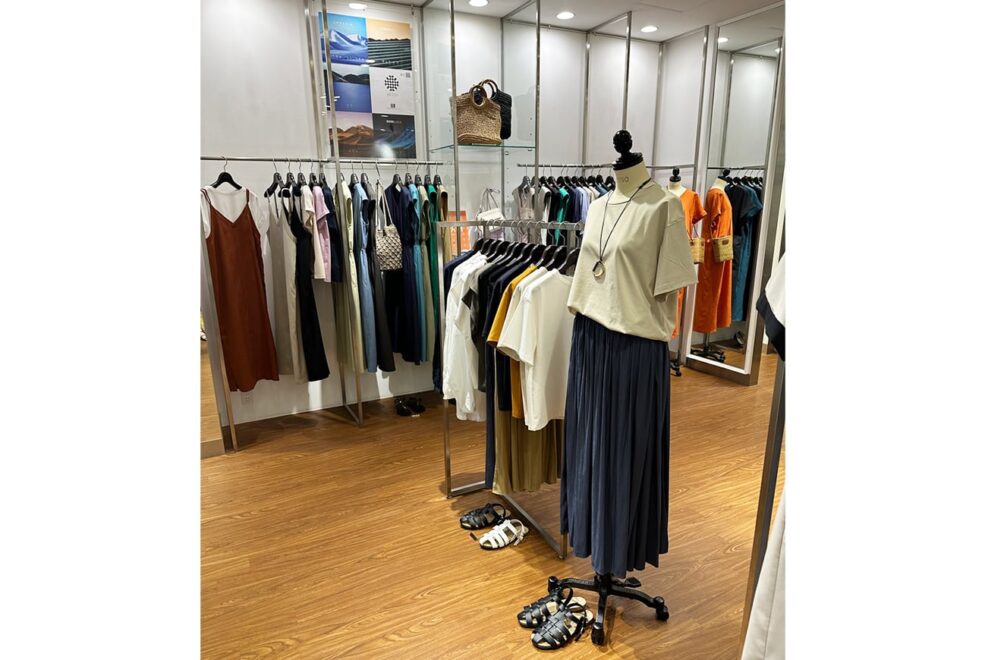 As the name suggests, "URBAN RESEARCH" explores the characteristics of city life, and provides garments for people living in such urban environments. Established by Mr. Kozo Takemura in 1974, URBAN RESEARCH has many sub-brands in Japan, and URBAN RESEARCH ROSSO is one of them.
URBAN RESEARCH ROSSO is based around the concept of a show window. Its clothing combines beauty and practicality, and aims to present the image of a woman who enjoys life and work, with a casual style that has both charm and elegance. In this store, you can find not only exquisitely designed clothing items, but also a variety of leather goods and accessories.
Mall: Diamor Osaka
Floor: Casual Street
Business Hours: 10:00 a.m. - 9:00 p.m.
Sugar Salt.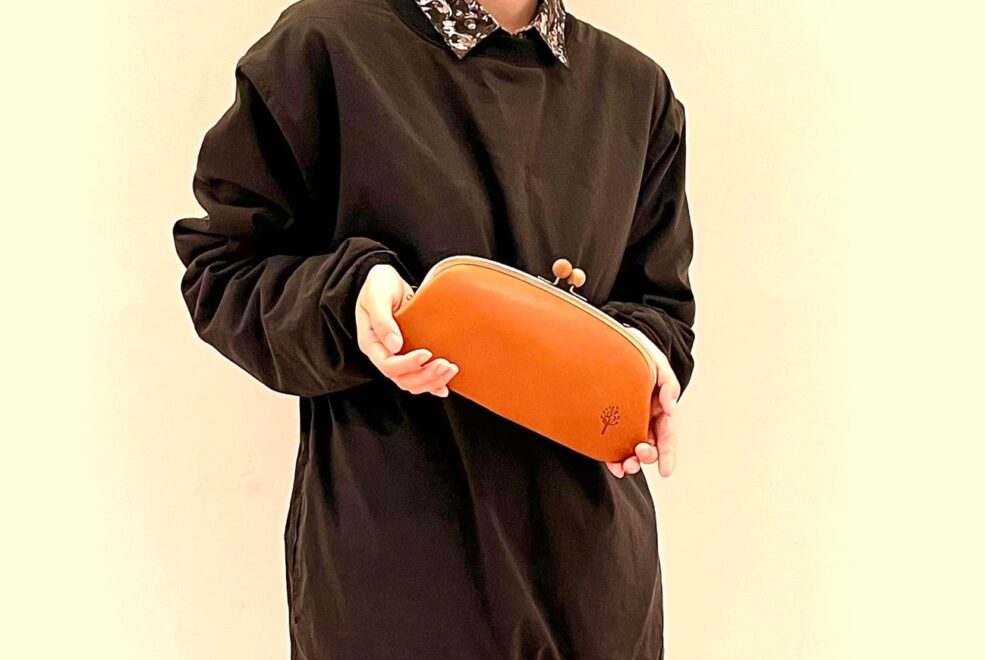 To express one's sense of style, you need to enlist not only clothing, but also accessories such as bags and items that provide some additional texture to your look. Sugar Salt. has a wide selection of bags, wallets, key chains, and more, available in a wide range of styles from casual to business, and made using mainly natural materials such as leather and canvas. Both men and women can find great items to suit their tastes here at affordable prices.
Uniquely, Sugar Salt.'s leather products are carefully selected from local artisan factories in Japan. Since these items are created in small quantities, it's easy to see the craftspeople's skill in their construction - it's quite a different view from the world of mass-produced fast fashion.
Mall: NU chayamachi
Floor: 3F
Business Hours: 11:00 a.m. - 9:00 p.m.
If traveling to Osaka by bullet train, from Shin-Osaka Station you can access Osaka's Umeda district by JR train or by taking the Midosuji Subway Line to Umeda station.
If you are traveling from Namba Station, take the Midosuji or Yotsubashi Subway Line to Umeda or Nishi-Umeda Station, or take the Hanshin Namba Line to Osaka-umeda Station.
From Kansai International Airport, you can reach Osaka Station in about one hour on the JR Airport Express Haruka.
For more details on how to get to Umeda, see here.
For more information on Umeda, check out some of our Trip Ideas.
*Information in this article is accurate as of the date of posting. There is a possibility that details regarding these products and services have changed, or that some shops have since closed.
An Upscale Shopping Experience
Why Umeda is Osaka's
shopping destination
Coupons
All Mall Coupon
500 yen off
This coupon can be used in the following 6 shopping malls: :
GRAND FRONT OSAKA SHOPS & RESTAURANTS, HANKYU SANBAN GAI,
HEP FIVE, HERBIS PLAZA/PLAZA ENT, NU chayamachi / NU chayamachi PLUS and Diamor Osaka