Umeda Romance: A Romantic Date Plan for a Day in Osaka
Umeda Romance: A Romantic Date Plan for a Day in Osaka
2023.08.18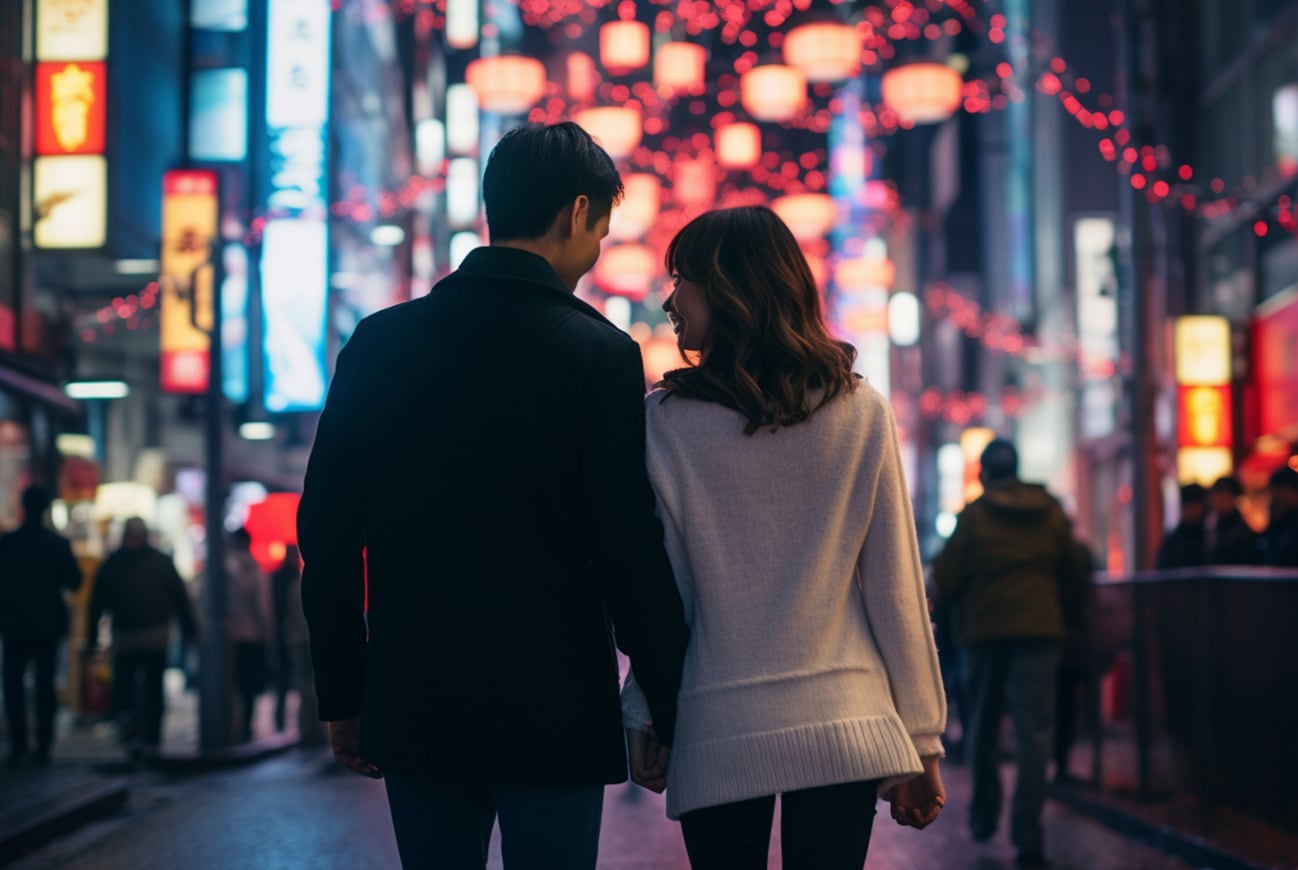 Located in the center of Osaka, Umeda is a famous shopping and office center, known for its bustling energy as people come and go. But in fact, Umeda has a more romantic and laid-back side that's not so well known. Here, we'll take a look at some great date ideas for a day that you can enjoy in the center of Osaka. We'll also recommend some great date restaurants, so be sure to take a look!
Daytime date recommendations
HEP FIVE Ferris Wheel
If you have nice weather, take your date for a ride on Umeda's great red ferris wheel during the day.
For many, when they think of Umeda, it's this red ferris wheel that comes to mind. The ferris wheel is located on the top floor of the shopping mall HEP FIVE, with a diameter of 75 meters, towering about 106 meters above the ground. Like a red firework blooming in the air, the vividly-colored wheel draws attention, and the building on which it stands is thought of as an Umeda landmark. From inside the ferris wheel, you can take in a 360 degree view of Osaka that expands all around you. If you ride it on a clear day, you can even make out the Akashi Kaikyo Bridge in Kobe and Mt. Ikoma in Nara in the distance. It takes about 15 minutes to ride around one revolution of the ferris wheel, and each gondola car is equipped with air conditioning and heating, and can seat up to four people. Tucked comfortably in with your date, you can enjoy a magnificent view that's sure to bring the two of you closer together, traveling in a quiet space for two. This ferris wheel runs until late, so you can ride it at night, too. If you catch an evening ride, you'll be treated to a glorious night view of Osaka City, that will create a more mysterious and romantic atmosphere than a daytime ride.
Osaka Shiki Theater
If you're a fan of the arts, and the theater in particular, you'll want to head to the Shiki Theater in HERBIS PLAZA ENT to catch a performance. The Shiki Theater Company is one of the largest theater groups in the world, and performs more than 3,000 musicals and various other productions each year. The Osaka Shiki Theater is one of seven dedicated theaters of its kind in Japan. The Shiki Theater Company has built a close relationship with companies like Disney, and as a result, many of the works you're familiar with overseas have been performed here in Japan, too, for a long time. Step away from the hustle and bustle of everyday life out in the city, and share with your partner the high emotions and joys of that otherworldly space created by the world of the performing arts.
*Please see here for information on purchasing tickets.
https://www.shiki.jp/tickets/
A little relaxation
If you're looking for somewhere to take a rest together, come relax in one of Umeda's many cafés. You and your date can chat and grow closer while you enjoy a delicious coffee or snack.
WIRED CAFÉ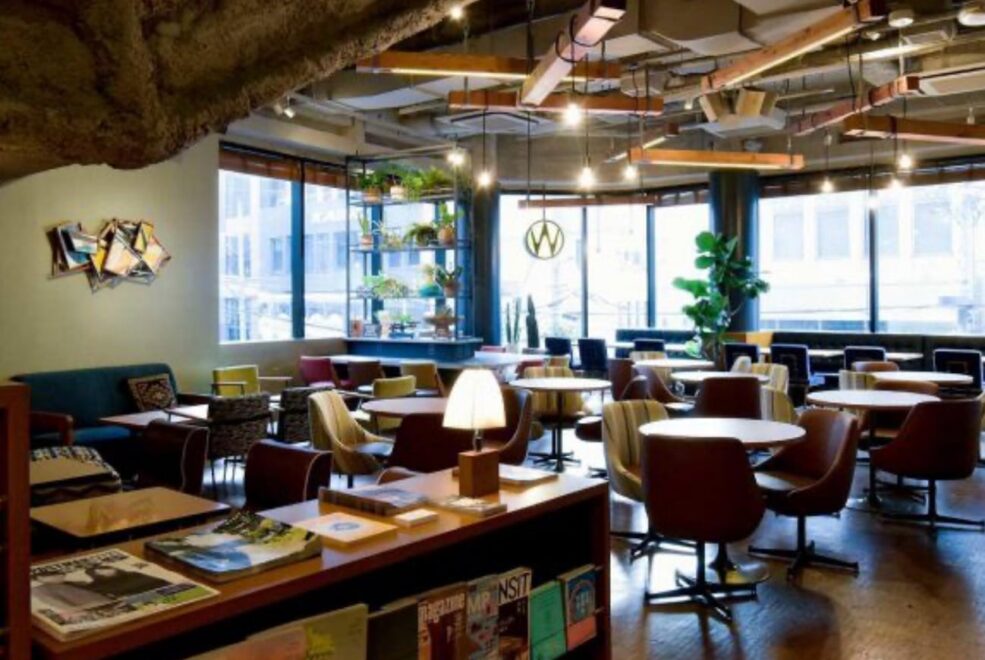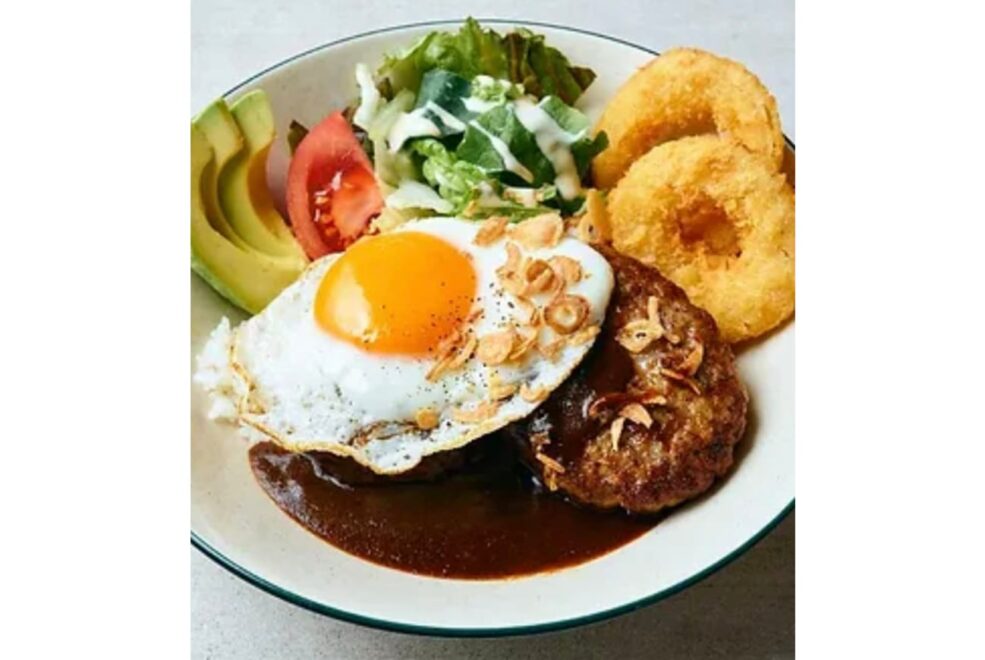 Located on the second floor of NU chayamachi, you'll catch a glimpse into WIRED CAFE through the large glass windows that you'll see when you enter the store. The interior is spacious and comfortable, with afternoon sunlight streaming in through the windows, creating a warm and bright atmosphere. Soft and soothing music plays inside, and whether you want to opt for a leisurely afternoon tea or enjoy a tasty lunch, here you can choose from a variety of coffees, cakes, snacks, and other dishes. Once you're well rested, you'll be ready to step out on the next date activity.
LOVE TABLE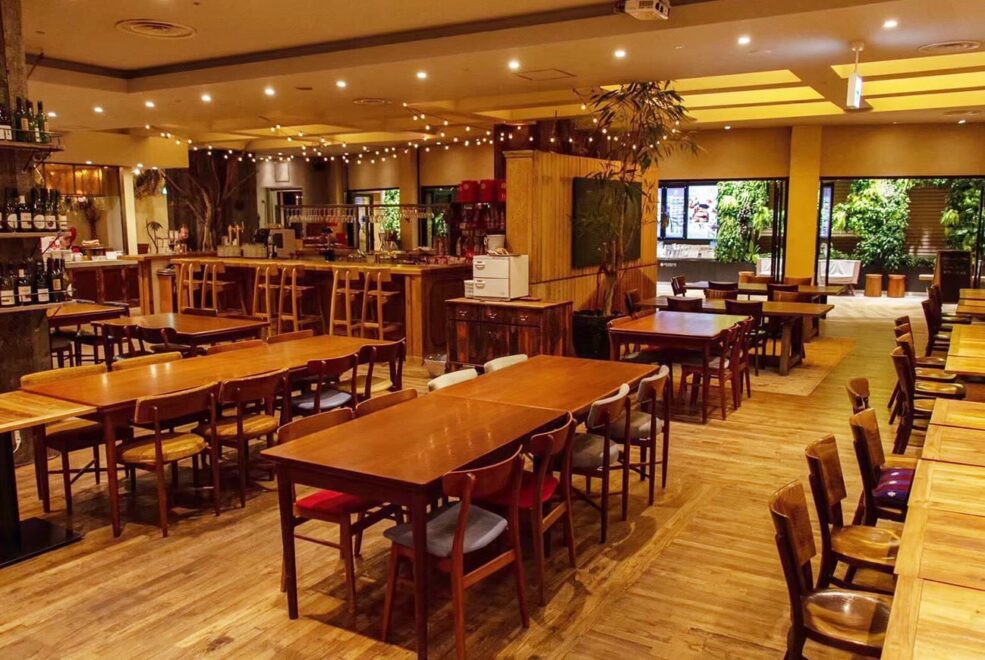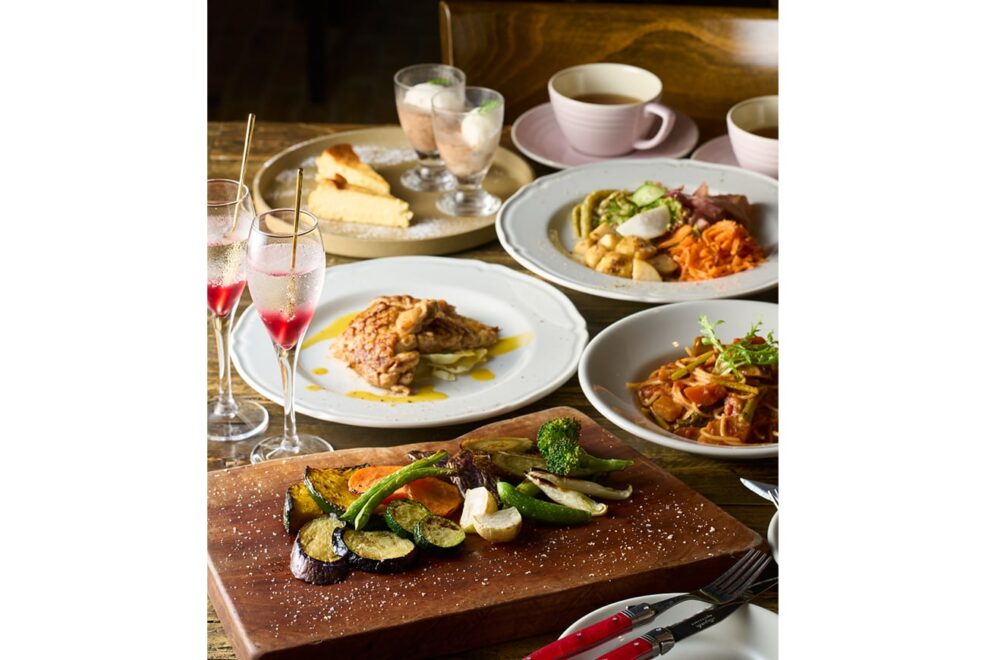 Located on the B2 floor of the shopping mall HERBIS PLAZA, LOVE TABLE is perfect for a date - it's even in the name of the store. LOVE TABLE is a natural, additive-free restaurant whose dishes use meat that has been raised without hormones or antibiotics, and additive-free traditional seasonings, focusing on "healthy fruits of the earth" naturally cultivated the restaurant's own farm. A portion of LOVE TABLE's sales are donated to the village Kozagawa River/Wakayama Prefecture, where the farm is located, which helps to create a system that allows local regions to become self-reliant without relying on urban subsidies. In addition to the healthful deliciousness it offers, LOVE TABLE also strives to create the foundation for a society in which urban and regional areas, and developed countries and developing countries both will work hand in hand to foster the land and healthy foods for future generations.
All the dishes and sauces in the store are homemade, and the pizzas made with natural yeast are fantastic. Of course, you can also enjoy natural wines from small producers from Japan and abroad. At this organic restaurant and café, both vegetarians and non-vegetarians can enjoy dining together. LOVE TABLE will offer a great experience for your date, and might just naturally fill it with a bit of love and hope, too!
A uniquely romantic evening
The Floating Garden Observatory in Umeda Sky Building
In no time at all, it'll be nighttime. In addition to the red ferris wheel we introduced earlier, you can also enjoy an incredible night view at the Floating Garden Observatory in the Sky Building in Umeda. Umeda Sky Building is a 40-story skyscraper, and the Floating Garden Observatory is located about 173 meters off the ground. Wander around the observatory holding hands with your loved one, watch the dreamlike night view of Osaka together from above the clouds, for a moving moment that's far out of the ordinary.
Billboard Live Osaka
If you like music, you can't miss Billboard Live. Billboard Live Osaka is a world-class live music bar located on the B2 floor of HERBIS PLAZA ENT. Almost every day, live performances are held here by various Japanese and international artists, including a variety of music genres, like jazz and pop. The venue's sound system and lighting equipment are world-class, so can enjoy the best of the performance from all directions. At Billboaord Live, you can feel the excitement and emotion that great live music brings, up close and personal. At the same time, you can enjoy the variety of drinks offered by the restaurant and dishes prepared by world-class chefs, an experience that will satisfy all your senses!
The perfect dinner date
If music is one of the most direct ways to express human emotions, then eating must be the most direct way to experience happiness! A nice dinner is also essential for a perfect date.
BLT STEAK OSAKA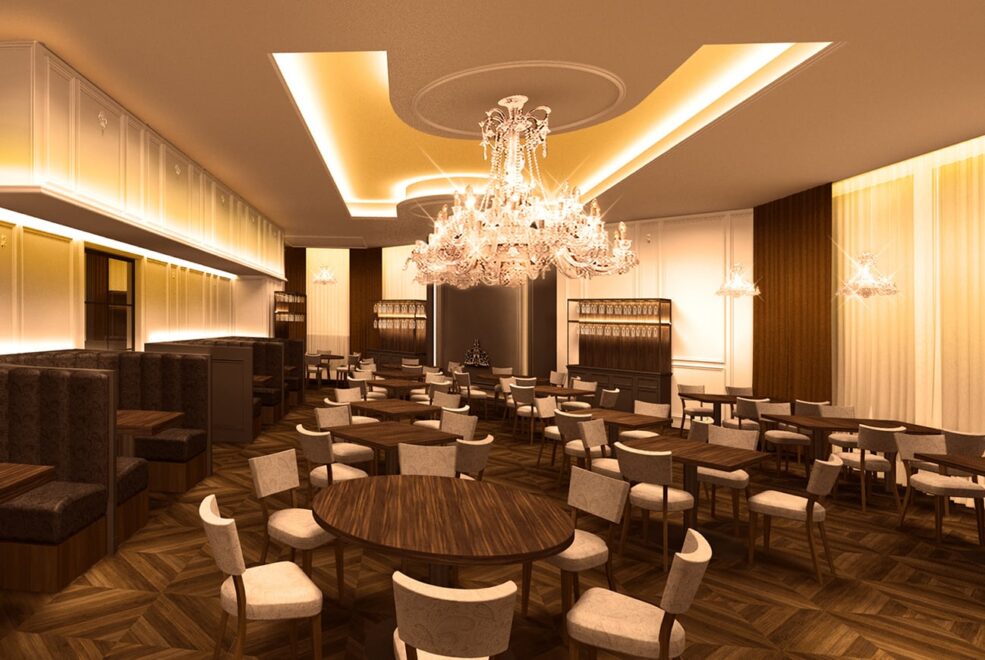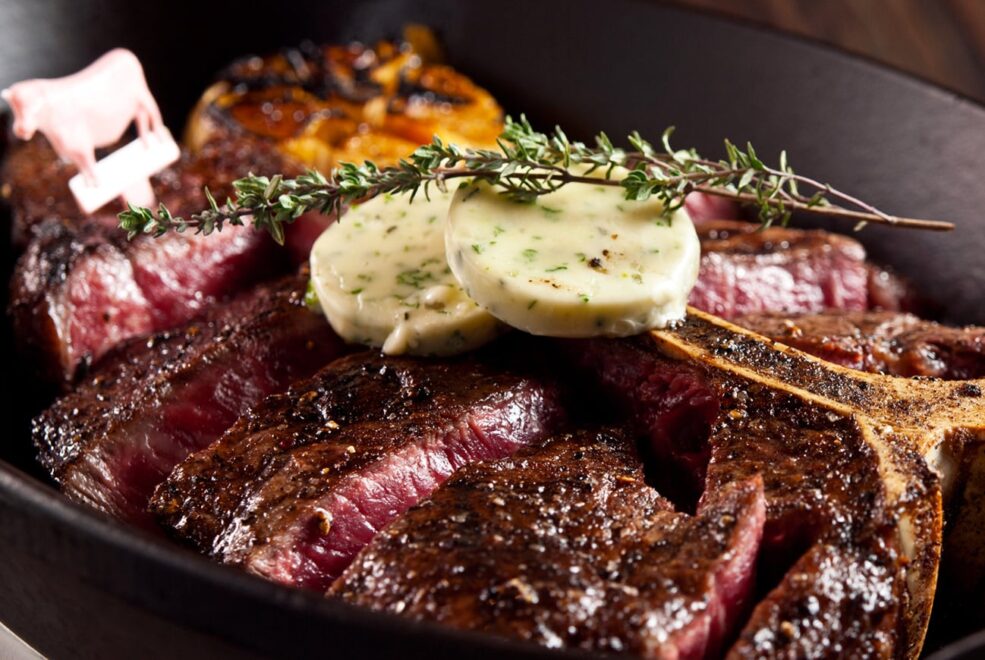 If you prefer western food, try dining at BLT STEAK OSAKA, an upscale steakhouse on the first floor of HERBIS PLAZA. Originating from New York, BLT STEAK OSAKA offers a simple and sophisticated setting, with crystal chandeliers that add elegance and sophistication to the ambiance. A wide variety of appetizers and dishes are available - all of which, of course, are delicious. Don't miss either the classic pancakes or the high quality steaks, carefully cooked on high heat at a temperature of 925 degrees. The restaurant interior, heartfelt service, and mouth-watering steaks are sure to be some of the most incredible moments of your date.
Sushi Ayase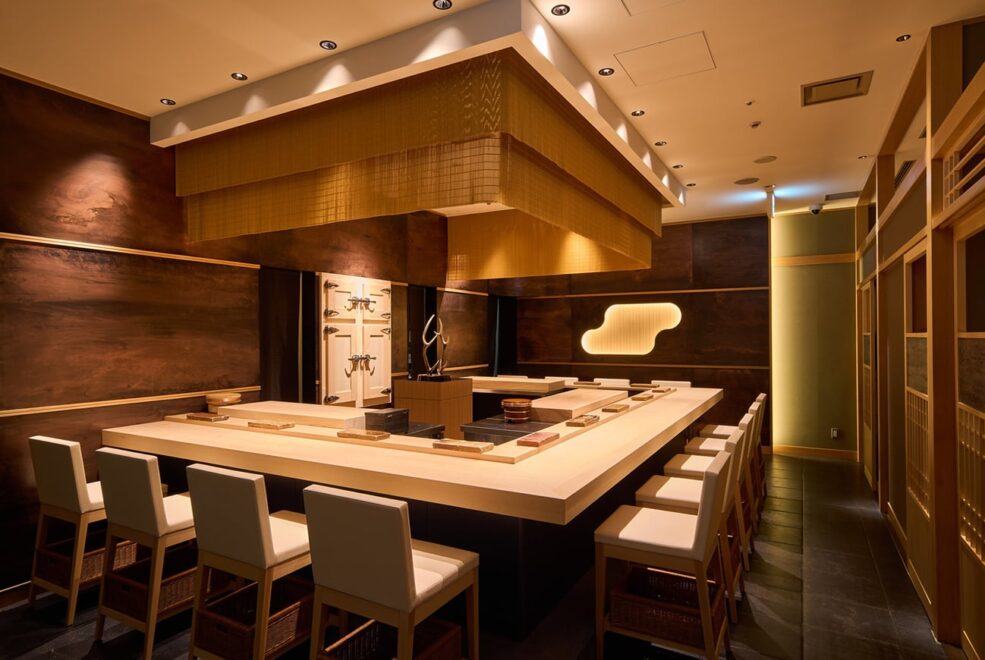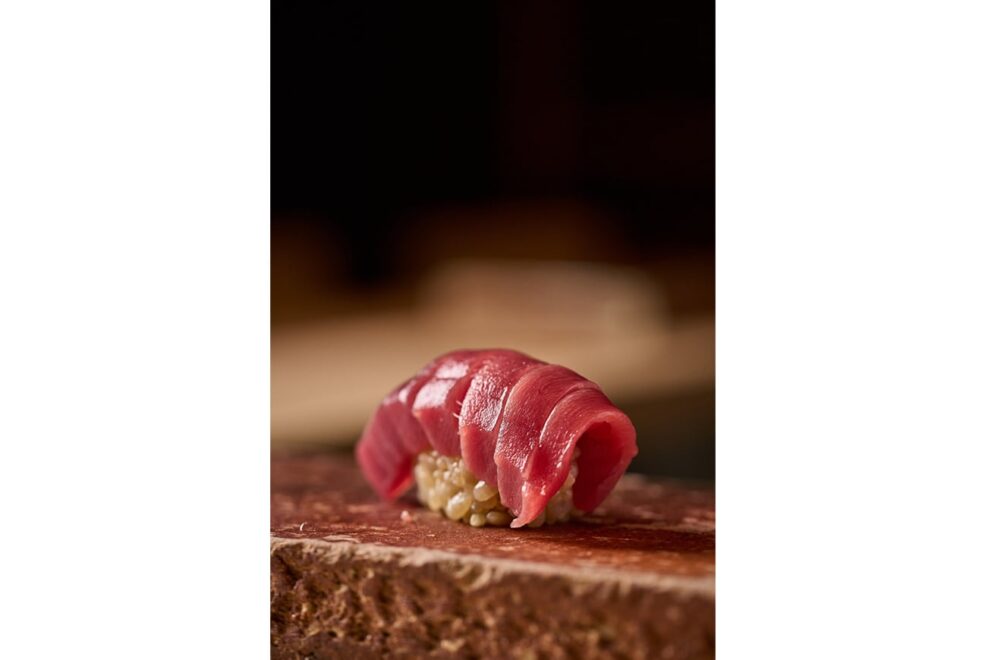 If you're looking for non-Western dining, sushi is also a great option. Sushi Ayase is an upscale sushi restaurant on the 8th floor of GRAND FRONT OSAKA, where each piece is prepared by hand. The restaurant interior is designed in a simple style, with a uniform wood grain and soft, yellow lighting, creating a feeling of warmth and tranquility so that you can fully focus your attention on your food. Sushi Ayase carefully selects fresh seafood from all over Japan and uses seasonal ingredients sent directly from where they're produced. It's the best seasonal tuna and sea urchin in particular that are the restaurant's signature items. Their sushi rice is made with three different types of vinegar and has a delicate flavor with just the right amount of heat, pairing perfectly with the flavors of the seafood. The sushi chefs will serve the next dish at just the right time, without interrupting the meal or conversation. If you choose a counter seat, you can watch the chef hand prepare the sushi up close. If you want to enjoy a more private space for two, table seating is also available. There is also a wide variety of Japanese sake available, perfect for pairing with sushi, as well as bringing a romantic and heady feeling to the air.
Of course, in addition to the spots and stores we have introduced, there are many other places in Umeda that are perfect for a date. You can look forward to discovering each of them on your own, one by one. There are so many spots, you can come back to Umeda for a date not just once or twice, but as many times as you like. Each time is sure to bring new surprises and romance.
If traveling to Osaka by bullet train, from Shin-Osaka Station you can access Osaka's Umeda district by JR train or by taking the Midosuji Subway Line to Umeda station.
If you are traveling from Namba Station, take the Midosuji or Yotsubashi Subway Line to Umeda or Nishi-Umeda Station, or take the Hanshin Namba Line to Osaka-umeda Station.
From Kansai International Airport, you can reach Osaka Station in about one hour on the JR Airport Express Haruka.
For more information on Umeda, check out some of our Trip Ideas.
*Information in this article is accurate as of the date of posting. There is a possibility that details regarding these products and services have changed, or that some shops have since closed.
An Upscale Shopping Experience
Why Umeda is Osaka's
shopping destination
Coupons
All Mall Coupon
500 yen off
This coupon can be used in the following 6 shopping malls: :
GRAND FRONT OSAKA SHOPS & RESTAURANTS, HANKYU SANBAN GAI,
HEP FIVE, HERBIS PLAZA/PLAZA ENT, NU chayamachi / NU chayamachi PLUS and Diamor Osaka